Tanzania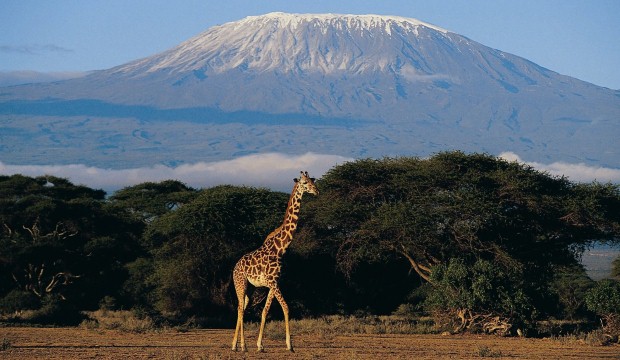 ---
Tanzania is a country of diverse natural habitats and has become one of the most popular destinations in Africa for safari holidays, due to the country's extensive national parks and game reserves.
One of the most iconic landmarks in Tanzania is the snow-capped Mount Kilimanjaro, Africa's highest mountain. The trek up Mount Kilimanjaro is a big draw for challenge-seeking tourists, who come in hordes to complete the trek every year; mostly due to the fact that is it ideal for inexperienced hikers – as long as they don't mind a bit of gasping and leg-ache! Preparation is necessary, however, and altitude sickness can be a problem.
The east African nation is also home to the continent's largest and deepest lakes – Lake Victoria and Lake Tanganyika – and the Serengeti Plains; the location of the annual great wildebeest migration. A region that is attracting increasing levels of tourist interest is the picturesque Kalambo Falls in the south-west of the country; acting as a border between Tanzania and Zambia.
For beach lovers, the island of Zanzibar – off the coast of Tanzania – is home to a number of relaxing resorts, as well as fantastic scuba diving and culture in the form of the historic Stone Town.
Tanzania Essential Information:
Capital: Dodoma (official), Dar es Salaam (commercial)
Places of interest: Mount Kilimanjaro, Serengeti National Park, Lake Victoria and Lake Tanganyika, Zanzibar
Time Zone: GMT +2
Language: The official languages in Tanzania are Swahili and English.
Currency: Tanzania uses the Tanzanian shilling (TZS). For up-to-date exchange rates see: www.xe.com/ucc.
International dialling code: +255
British Embassy: visit the website for more information