Take a road trip in Turkey from Izmir to Dalaman
Thursday, 4 August 2011 9:48 AM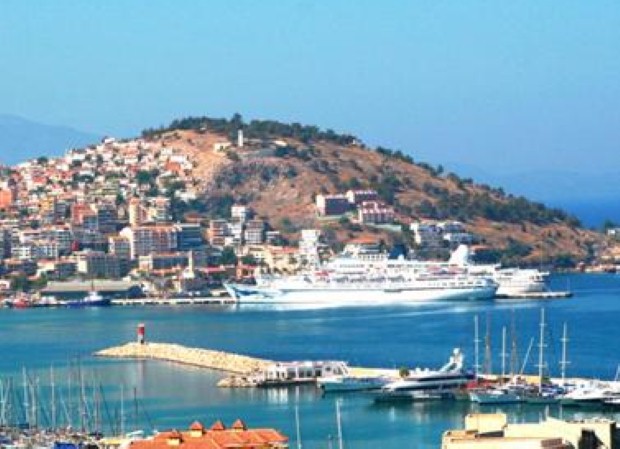 ---
Once you've booked your flights to Turkey, it's time to think about what you're going to do after you land in this beautiful country. And one way to make sure you see the best of the nation is to go on a road trip.
The Mediterranean country is so full of with breathtaking scenery and stunning vistas and it'd be a shame to miss out on some of its most impressive sights by staying in one place.
Home to mountainous landscapes, golden sandy beaches, evergreen forests and natural rock formations, the best way to see all of the country is to consider car hire in Turkey. This way you can travel from its beautiful coast, where you can lie on the beaches and splash in crystal clear waters, to its vibrant cities and quiet countryside villages.
One place you may consider driving to is Izmir. As Turkey's third largest city, you'll find plenty to do here in Izmir, as well as have an opportunity to discover a bit more about the nation's cosmopolitan life.
Situated on the Aegean Coast, you can enjoy spending your days on the beach, before venturing to restaurants and bars when the sun goes down.
There are also a number of cultural centres that you may be interested in visiting near to Izmir, such as the ancient sites of Ephesus and Pergamum.
Enjoy the vibrant atmosphere of the metropolis, with its many amenities, shops and entertainment venues, and try delicious fresh fish at the eateries.
Once you have seen all that this city has to offer, you may want to head inland to explore more of the nation's mountainous regions. With an average altitude of 1,132 m, Turkey is full of beautiful peaks to drive around or – if you're feeling energetic – hike up.
Head to the Taurus Mountains in the south of the country if you want to stay near to the Mediterranean Sea and get impressive views of azure waters from the peaks as you drive on narrow roads that wind around the slopes.
If you journey further into the centre of the nation, you'll be able to explore the Central Anatolia Region. This area is full of beautiful sights to take in and one in particular is sure to leave you speechless.
Cappadocia is an expanse of lunar rock formations. The white chimneypots stand next to each other dotting the landscape, creating some of the most fascinating views. This distinct sight demonstrates Turkey's varied geological history and is one of the most memorable locations you will come across on your trip around the nation.
Once you have explored the inner regions further, you may want to return to the seaside for some respite before your journey home.
Visit the beaches of Fethiye on the southern coast, which are renowned for their turquoise blue waters and golden sands.
The lagoon of Olu Deniz is a great place to head to as you can swim in peace and quiet in the cove, while there are many small fishing villages in the area that are well worth heading to.
These are easily accessible from Dalaman airport, making them a popular destination for many holidaymakers taking a trip to Turkey.
After a few days of travelling around the country, you'll soon realise the many things it has to offer. Indeed, it won't be long before you start booking accommodation in Turkey for your return journey back to the nation.