Enjoy the challenge of a walking holiday in the Alps
Friday, 25 March 2011 12:00 AM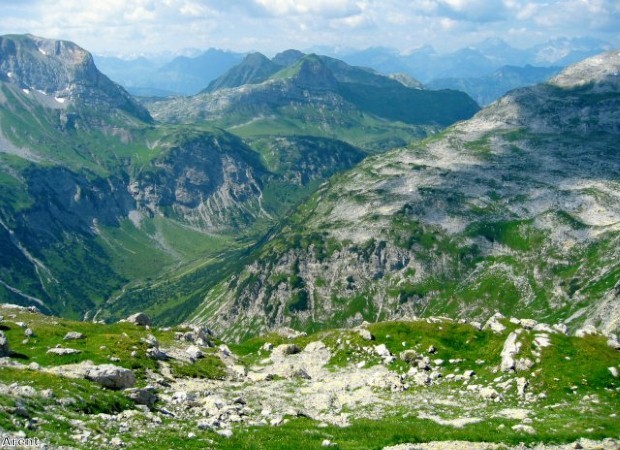 ---
If you're looking for a bit of a challenge when it comes to walking holidays, the Alps could be the perfect destination for you.
These thrilling peaks offer plenty of rewards for walkers – take in inspirational views as you ascend or descend the high-level mountain passes.
Whether you choose to enjoy your walking challenge in France, Switzerland, Italy or Austria, you'll find that the Alps offer the perfect setting for an exhilarating break.
Walking holidays in the Alps usually come with a challenging grade and you'll need to be physically fit for the terrain and the altitude.
There are numerous routes to choose from and with all paths being easy to navigate and follow, allowing you to enjoy the views as you walk.
Hotel-to-hotel walking is a popular option to consider, especially if you are planning a longer break. This style of trip allows you to make your way on foot to a number of recommended hotels without having to worry about your bags – they are transported for you during the day as you trek through the mountains.
In France and Switzerland, you can combine a visit to the Chablais Alps with the Vaudoise Alps for a thrilling mountain experience. Here, your routes will take you along mountain paths, through beautiful green forests and along broad ridges for the best views of the scenery below.
You'll find this Grade 2-3 journey offers plenty of rewarding panoramic vistas as you make your way from the town of Morzine by foot, train and taxi.
Alternatively, you can spend a week walking in Switzerland in the Vaudoise Alps near Lake Geneva. This idyllic region is home to numerous traditional mountain villages and chalet hotels, where you are sure to be met with a warm welcome after an exciting day on the Alpine peaks.
Many of the routes are linked by traditional cable cars and cog railways, offering you a unique way of getting from place to place!
The dramatic mountain landscape of Salzburgerland in Austria is also well worth exploring. This region is home to the majestic Zeller See – a glittering blue lake nestled among the snow-capped peaks of the Leoganger Steinberge Alps. From here, you'll be able to look out at Grossglockner – the country's highest peak.
Austria is one of the most mountainous countries in Europe and you may find that you want to add a scenic railway journey to your walking holiday to gain a unique perspective on its dazzling Alpine scenery.
Another option is to conclude your exhilarating walking holiday with a short stay in either Salzburg or Vienna – with rich histories and beautiful sights, you're sure to have a brilliant time in both cities.
Italy's wonderful mountains are also not to be missed – and if you choose to take a walking break here, you'll have the chance to sample some of the fine local cuisine too. As you make your way between character-filled hotels, you're sure to have a brilliant time discovering the German-speaking Sudtirol for yourself.
Holidays offer a great opportunity to try new things – while you're in some of Europe's most magnificent mountains, why not test your cycling ability or hone your photography skills?
Whether you choose to walk the peaks of Switzerland, Austria, Italy or France, your Alpine holiday is sure to be one to remember forever.