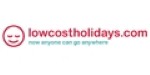 Relaxing holidays in beautiful Santa Ponsa
Friday, 5 March 2010 12:00 AM
---
Those who are looking to escape the daily grind and unwind on a Spanish beach need look no further than the popular Santa Ponsa resort in south-west Majorca.
Year-round, the area boasts a pair of sandy beaches, as well as lively bars, cafes and restaurants – providing the perfect setting for a relaxing bargain holiday at any time!
Where is Santa Ponsa?
Located approximately 20 kilometres from the city of Palma, Santa Ponsa is easily reached via hire car, taxi or bus, with most journeys taking between 35 and 40 minutes.
The resort is comfortably situated on the south-west corner of the island of Majorca, near the other popular holiday destinations of Magaluf and Palma Nova in the municipal district of Cavia.
Beaches
The main beach at Santa Ponsa is quite large and benefits from a recent extension of imported sand to accommodate an increasing number of visitors to the resort. However, this beach can get crowded in the high season – between May and mid-October.
Holidaymakers looking to beat the crowds may instead wish to opt for a smaller, secondary beach located a 15-minute walk away. This second beach is located in a unique sheltered cove – ideal for those who are seeking a quiet and relaxing getaway.
The water at both beaches is generally safe to swim in – though swimmers are always advised to note any flag warnings before going in the water – and a good selection of watersports equipment is available for hire at the two locations.
Food, drink and shopping
When visitors have had their fill of sun, sea and sand, they may wish to explore the resort's wide selection of restaurants and cafes, many of which cater for families with children. It is a quieter option than nearby Magaluf or Palma Nova when it comes to nightlife, though there are plenty of bars to choose from.
Thanks to a strong UK and Irish influence, holidaymakers are likely to find plenty of familiar brands in the supermarkets if they are looking for a quick snack during a shopping trip, while those looking for a unique souvenir of their holiday in Majorca are likely to find plenty to choose from at the Plaza Benidat Shopping Centre.
And for children and grown-ups alike who want to bring back a one-of-a-kind item to remind them of their stay, a stop at Glayz Dayz to paint pottery could be a fun and entertaining way to spend an afternoon.
Whether you want a sun-soaked rest on the beach, a day out at the shops or to sample the local food and nightlife, Santa Ponsa ticks all the boxes for a great bargain holiday.