Take a white water rafting tour through Nepalese jungles
Friday, 27 January 2012 11:22 AM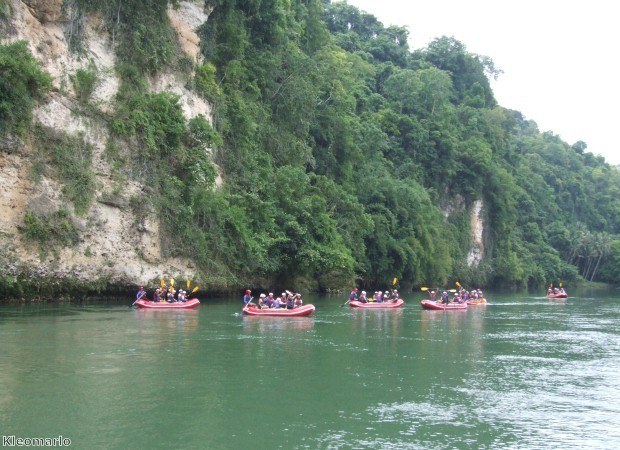 ---
Nepal in south Asia is the perfect destination for a white water rafting trip. With some of the world's highest mountains like Mount Everest found here, it is easy to see why the geography of the country makes for ideal Nepal rafting trips.
Indeed, the rich topography means the conditions for white water rafting in Nepal are fantastic. The Himalayas receive large volumes of snow, which melts and falls into rivers, creating the setting for the thrilling water sport.
It is this abundance of water that means some of the rapids you will tackle will certainly be exhilarating, and white water rafting is likely to be one of the highlights of Nepal adventure tours.
Of course, some stretches of water will be peaceful and calm, allowing you to take in the beautiful and varied landscapes you will pass by on your raft. There is something special about exploring a country on its waterways, rather than busy roads, and Nepal is no different.
This is because as you travel down a river on your raft, you will pass through lush forests, jungles and other amazing feats of nature. The River Seti is one of the best stretches of water to go white water rafting on.
The waterway cuts through the pretty Annapurna and Mansalu regions, with breathtaking forest views as you approach the banks of Gaighat. If you are a keen birdwatcher, make sure you keep an eye out for the dozens of species of birds that call the trees here home.
You may be surprised that the River Seti is actually warm due to the region's geothermal activity. However, you will be well trained in the activity, so the chances of you falling in are likely to be slim!
On the stretches of quieter water, you won't help but notice the dramatic jungle scenery against a mountainous backdrop, providing a truly serene experience.
Nepal tours that include white water rafting can also be enjoyed on the Trisuli River, which is surrounded by Himalayan foothills and forest. This river is perhaps suitable for more experienced rafters due to the amazing gorges that are found here.
Whichever river you choose, both are easily accessible from the Chitwan National Park, a must-see attraction on a holiday to Nepal.
Lying at the foot of the Himalayas, the UNESCO World Heritage Site is covered by pretty flora and fauna, while endangered species such as the Bengal tiger and single-horned Asiatic rhinoceros live here.
If you are lucky, you might also get the chance to spot other threatened creatures such as the sloth bear, wild dog and leopard.
You will certainly appreciate the nature and wildlife of Nepal after travelling through the country on a raft, as it affords you the chance to get up close and personal with its animals and greenery.
While Nepal's capital city Kathmandu is a bustling and fantastic destination to discover – full of colourful palaces, temples and markets that will awaken your senses – you will start to appreciate what the country is all about once you climb onboard a raft and float down its waterways.
As you pass through remote farmland, you will get a glimpse of the way of life for locals, which is often simple and feels like a different world after the throngs experienced in Kathmandu.
For a trip that lets you see beautiful creatures, sunsets over the Himalayas and the chance to get to grips with flowing rapids in an exotic part of the world, look no further than white water rafting holidays to Nepal.