Enjoy holidays in countryside retreats with Interhome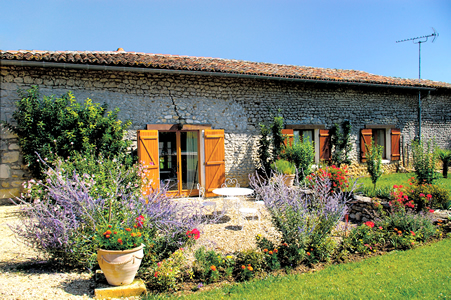 Many people use their holidays to take a break from the unforgiving pace of everyday life and if you are one of them, there is no better choice than country cottages.
Peaceful rural retreats are the perfect place to rest, as you can head out on walks in beautiful surroundings, spot wildlife or simply sit back, relax and take in the scenery.
If this sounds like your idea of holiday heaven, Interhome has a range of countryside properties to rent in some of the most picturesque locations in Europe.
Whether you want a short break close to home or a month soaking up the sun in a warm weather destination, we have something to suit you.
Picture book country cottages in the UK
The UK has some of the most beautiful countryside in Europe, with everything from rugged hillsides to stunning coastline to enjoy. It is the perfect place for a short break, allowing you to get away from it all without having to travel too far.
North Wales is one of the most scenic parts of the country to visit, as well as having lots to do for all the family. Book a holiday cottage on Anglesey or in the area around Porthmadog or Caernarfon and you will soon be able to enjoy bracing walks and sailing trips before spending an evening at a traditional pub or back in your cosy accommodation.
Scotland's Highlands and islands are a great place to take a break if you want to be completely cut off from everyday life. Select a holiday in a remote home here and you could spend the whole week without seeing another person.
England also has plenty of areas of rural beauty tucked well away from its busy cities. Whether you choose a cottage on the coast of Cornwall, an old coach house in Cumbria or a restored Tudor farmhouse in East Anglia, you are sure to return from your holiday feeling rested and relaxed.
Rural holiday homes in Tuscany
There are few more tranquil places in Europe than Tuscany, with its rolling hills, vineyards, olive groves and beaches. Choose a holiday home in this part of Italy and you will have the opportunity to enjoy walks in the beautiful surroundings as the sun blazes down or to head to Florence to see the historic city's cultural attractions.
Character properties are plentiful in Tuscany and you could spend your break in a resorted 19th century villa, a traditional farmhouse or even a former monastery. Many of the holiday homes have an outdoor swimming pool, so you can cool off if the temperature gets too hot or just sit round it while you sample some of the fine local produce.
Book country cottages with Interhome for complete peace of mind
Here at Interhome we have a wide range of farmhouses and houses in the countryside available to rent.
As well as the UK and Italy, you can choose from top-quality rural holiday properties in France, Spain, Portugal, Poland, Czech Republic, Slovakia, Switzerland and Austria.
All the holiday homes we rent have to reach a minimum standard, which means you can be certain you will have the use of a private living area, dining table and chairs, cooking facilities with fridge, pans, cutlery and crockery, and good sized beds.
We also ensure you will be greeted by a representative who speaks your language to hand over the keys and answer any questions you have, as well as making a 24-hour hotline available to deal with any problems you may encounter during your break.
---