See more on walking and trekking holidays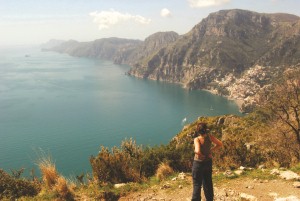 As wonderful as planes, trains and automobiles are for getting around while on holiday, there are still plenty of places that you just can't get to unless you're on foot.
Whether you want to explore secluded forests, discover the ruins of ancient civilisations or breathe the fresh air on a mountain peak, trekking holidays are the perfect way to get to know a new destination and visit stunning locations that most tourists never get to see.
Of course there are other benefits to this style of holiday – for example, artists and photographers will enjoy capturing images of unspoilt natural beauty, while those who prefer to be active will appreciate the challenges that this sort of getaway can offer.
If you're considering a walking holiday for your next break, Explore Worldwide has a range of options for you to choose from.
Our guided treks are organised in a small group format, so you can get to know your fellow travellers and learn about the history, culture and significance of each place you visit. Plus, you can choose a difficulty level that suits your preferences and ability.
The view from the top of the world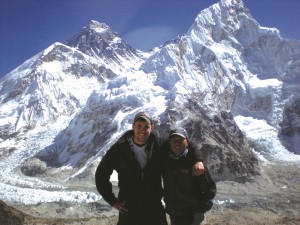 There's something about seeing a snow-capped mountain that stirs something inside many people. Maybe it's curiosity. Maybe it's a spirit of adventure. Or maybe it's the perspective you can get with a panoramic view.
Whatever it is, the urge to climb to the top of the peak and look out across the hills and valleys below can be a strong one. So why fight it, when guided treks can get you up there?
Climbing Mount Everest is one of the world's greatest challenges, and for those who make it to the summit, the sense of accomplishment is truly incredible. Of course, expert guides and months of preparation are a must for anyone who wants to climb to the highest point on Earth.
Mount Kilimanjaro is another favourite for trekkers and many choose to combine a trip up the mountain with a Serengeti safari.
For those interested in ancient cultures, a walking tour along the Inca Trail in Peru will be a truly unforgettable experience. As part of this trek, you'll scale some of the craggy mountains in the Andes to explore the 500-year-old ruins of Machu Picchu.
Other popular destinations include Turkey, Cyprus, Corfu, Chile and Nepal. Meanwhile, devoted peak baggers won't want to miss the various destinations in the Alps – including Mont Blanc, the Eiger and the Matterhorn.
Plan a fabulous walking holiday with Explore Worldwide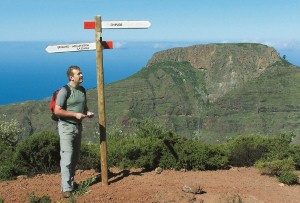 With over 30 years of experience in leading guided walking tours to some of the most out-of-reach and remarkable destinations around the globe, Explore Worldwide is committed to helping our customers plan holidays they will never forget.
Over the years, we have built strong contacts around the world, ensuring that our guides are the best available in each region. We can also provide you with the information you need to prepare for your journey – such as the clothes and equipment to pack and how to get in the right physical condition for your adventure.
To find out more, visit us on www.explore.co.uk or phone us on 0845 291 4541. A friendly member of our team will be happy to answer any questions you may have or help you to decide on the best trekking holiday for you.
---