Qatar Airways showcases inflight menu at BBC Good Food Show
Thursday, 8 November 2012 12:05 PM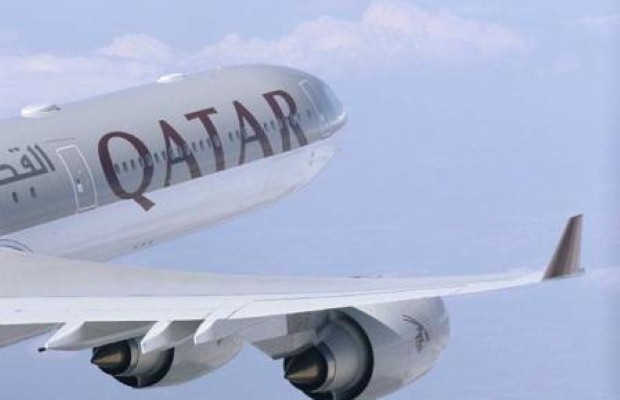 Qatar Airways will be showcasing its onboard cuisine at this year's BBC Good Food Show in Olympia, London, as the carrier promotes its new inflight menu.
The menu has been created by famed Michelin Star chefs Tom Aikens, Nobu Matsuhisa, Vineet Bhatia and Ramzi Choueiri.
Taking place between November 9-11th, the three-day event brings together over 100 of the best local producers selling seasonal, top quality food and drink at one of the capital's biggest culinary events.
In celebration of Qatar Airways' recent collaboration, visitors to the show on Friday November 9th will have the opportunity to hear from one half of the airline's culinary team as Chefs Tom Aikens and Vineet Bhatia take to the stage to discuss the challenges of creating an inflight menu, as well as answer any other food-related questions.
In separate talks taking place throughout the day, the chefs will take the audience on a journey through their inspiration: Aikens exploring his European take on cuisine and Bhatia sharing his exotic Indian delights.
An exclusive sommelier-led tasting session of Qatar Airways' award-winning onboard wines will take place at the show, hosted by wine expert, Ewan Lacey. Select guests will also have access to the VIP Lounge, which will host a Qatar Airways Martini Bar featuring mixologists from the airline's recently opened Premium lounge at Heathrow Terminal 4.
Qatar Airways Country Manager UK and Ireland, Richard Oliver, commented: "The BBC Good Food Show is the perfect opportunity for Qatar Airways to highlight the way in which the airline is revolutionising dining in the sky and its ongoing commitment to deliver a Five Star experience to its passengers.
"Tom Aikens, Nobu Matsuhida, Vineet Bhatia and Ramzi Choueiri were handpicked for the in-flight dining collaboration after an exhaustive search and represent the finest cuisine from the four corners of the earth.
"It is with the help of this fantastic team of chefs that we were able to create an elegant and sophisticated menu to suit even the most discerning of palates and once again raise the standard in air travel."

The new menu, which features dishes such as black cod with lemon, chicken mousakhan with apricot sauce and crispy rice and spicy salmon, is available to passengers in both Business and Economy cabins on selected routes and will also be introduced on the airline's new Boeing 787 Dreamliner, which will fly between London and Doha later this year.
Follow us @travelbite