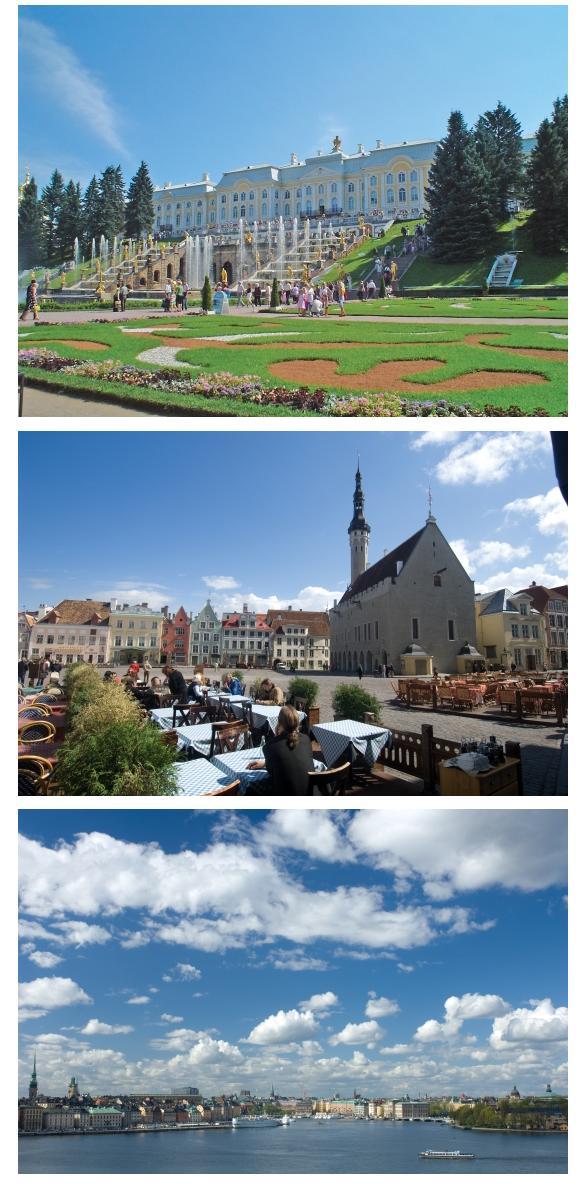 The traditional image of cruises may be of enjoying soaring temperatures in sunshine holiday destinations, but an increasing number of passengers have learned there is plenty to enjoy in the Baltic.
Holidaymakers who chose Baltic cruises are treated to some of the finest scenery in Northern Europe, along with stops at some fascinating cities they may not previously have thought of visiting.
They can take in all the sights using a luxurious MSC Cruises ship as a base for their travels, ensuring they are treated to fine dining and comfortable accommodation every night.
Where can you visit on Baltic cruises?
A Baltic cruise will provide you with an ideal opportunity to visit Russia and the beautiful city of St Petersburg.
It is home to some of the finest architecture in Russia, including a selection of breath-taking cathedrals, such as Our Lady of Kazan and the magnificent Church of the Saviour on Spilled Blood.
You will also want to visit the Peterhof Palace and the Hermitage Museum, but keep an eye out for less famous buildings that are equally spectacular – even some of the Metro stations are masterpieces.
A Baltic cruise could also take you to Estonia and the beautiful medieval city of Tallinn. The capital is a wonderful mix of historic and contemporary, with an Old Town that has been designated a UNESCO World Heritage Site as it is one of the best preserved examples of a medieval trading city.
You may also want to include Stockholm on your cruise itinerary, the Swedish city dubbed the Venice of the North. Stockholm has a host of historic landmarks to visit, including the Royal Palace and the Nordic Museum, as well as some imaginative modern buildings like the Soder Torn. One of the best ways to enjoy Stockholm is to remain on the water and take a leisurely canal boat trip around the sights.
Why book Baltic cruises with MSC Cruises?
Here at MSC Cruises we understand how important looking after passengers is and you can be assured that you will receive the highest levels of service from the moment you step on board one of our ships to the time you disembark.
You can expect to enjoy comfortable and well-equipped cabins during your voyage, together with a choice of mouth-watering menus in the onboard restaurants and plenty of entertainment options.
---