Travel blog: homeward bound!
Friday, 30 September 2011 12:00 AM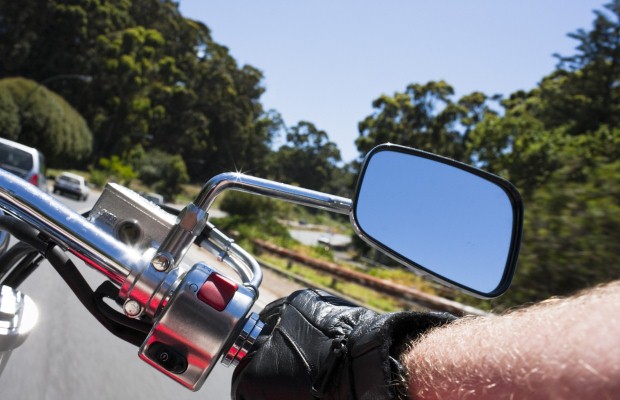 Manchester born and bred biker Pete Johnson is completing their dream trip of visiting all 33 Manchesters in the United States and Canada, courtesy of the Bennetts Biking Dream 80th anniversary campaign. We'll be bringing you regular updates from his trip…
I arrived in Manitowoc, Wisconsin at mid-day where it had been raining hard and was 72°F which seemed really cold after yesterday's 85°F heat! Next on my to-do list is another kind invitation – from Corey Clark to join him in Fort Du Lac.
It was Corey who had given me the great recommendation of taking the SS Badger – really great idea! He's another Facebook pal, and we spent a very happy evening enjoying chicken wings, a horseshoe throwing contest, and good company.
Another Manchester ticked off…
Today saw another Manchester ticked off the list – Manchester Wisconsin, just down the road from Fort Du Lac. It was a small, agricultural village with a great diner where I enjoyed a superb breakfast.
After such a laid-back start, I covered almost 400 miles in 100°F heat and high winds. Despite this, I'd clocked up three Manchesters by 6pm and am now in Minnesota, where the wind is still burning, with temperatures at 105°F. It's vital to keep taking on the fluids, cover your arms, and use factor 50 suncream.
Riding in such strong winds was an absolute killer and every time I passed a truck I experienced a big, unwelcome jump. But with the wind pushing me along I maintained a good average speed and the miles swept by.
I'm now pretty exhausted and booked into a motel, ready for a good night's sleep!
South Dakota
Today the dip in temperature finally came – a chilly 52°F, so it was back on with the full riding suit: three layers, double gloves and RAIN!
Today I've discovered South Dakota is massive. It's also very flat, which meant when the hurricanes hit, towns were devastated. Originally, the state's Manchester was on my to-visit-list but tragically, it was absolutely destroyed by the storms. There's literally nothing left; the people there have had it very, very tough.
There are a lot of grasslands in the state and it's easy to imagine the early days of the country, with herds of 20-million buffalo roaming the plains.
I took a trip to the Badlands, where two of the earth's plates meet. It was a real surprise! The land suddenly drops 1,000ft in a stunning display of pink, white, and sandy-coloured layers, which have been eroded into sharp peaks and troughs.
I paid $10 to enjoy some superb twisties and truly inspiring scenery – definitely worth it!
The Devil's Tower in Wyoming
Today I've spent 12 hours in the saddle and covered 312 miles, I'm now looking up at the Devil's Tower in Wyoming – it's a volcanic formation which was the real star of the film Close Encounters of the Third Kind. It looks rather like a 1,200ft-high tree trunk and is a sacred place for Native Americans. It's certainly a strange-looking object!
Homeward bound!
I'm now in the town of Hulett, which had its population of just 140 swelled by myself and another UK visitor – a guy from London who is touring from the east to the west of the country in a car.
I met the mayor here and chatted with Eileen from Seattle. She regaled me with tales of Sturgis Bike Week, which 250,000 bikers turn up over the course of the event. Even tiny Hulett attracted 110,000 motorcyclists last year!
I've now got just a week left of my adventure before I fly back to the UK. In that time, I'll cover 1,200 miles to Seattle and another 1,000 down the Pacific Highway. To date, I've clocked up 6,029 miles and need to maintain a daily average of 286 miles to make my flight home!
Follow us @travelbite