Volunteer in Africa and help communities near Mount Kenya
Wednesday, 7 September 2011 5:04 PM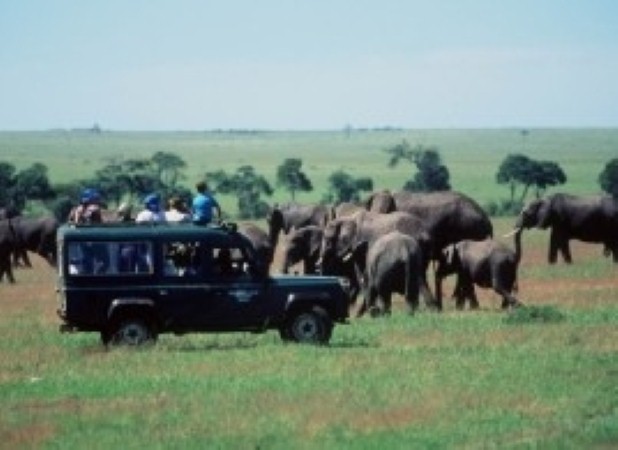 ---
Becoming a volunteer abroad can be a very rewarding experience and if you've always wanted to give something back to people less fortunate than yourself, why not consider getting involved in a voluntary project in Africa?
One initiative that might appeal to you if you enjoy working with people and getting your hands dirty is helping to build communities near Mount Kenya.
You'll get to live with locals as you spend your days constructing new homes for them.
These are very important projects in the area, providing poor neighbourhoods with the chance to have newly-built houses in which they can reside for a long time to come.
As well as giving your assistance and support to underprivileged communities, you're sure to have a lot of fun during your trip.
Immerse yourself in the culture and embrace this opportunity to get to know locals.
As you'll be working and living with them, you can share in their daily tasks, as well as take part in their celebrations and important events.
This will definitely give you an insight into how neighbourhoods in Africa live and the challenges they have to face every day, which is sure to make you more determined to help build them new safe homes.
Of course, as well as enjoying the feeling of helping others, you'll be able to take a lot from this chance to volunteer in Kenya.
First and foremost is the breathtaking view of Mount Kenya in the distance. The 5,199-metre high mountain is Kenya's tallest and its snow-capped peaks are a sight not to miss.
You may simply want to snap away on your camera, capturing the cone summit breaking through the clouds in the distance. Or, if you want to get your heart racing, you can embark on a trek to the peak.
This is a difficult challenge, so you may prefer to walk to Point Lenana, the slightly lower 4,985-metre tall peak in the area, which is a popular goal for many trekkers.
Embark on a three to five-day walk and have an altogether different experience of your time in Africa, walking through its wild vegetation and seeing views of the savannah plains from the slopes.
And should you fall in love with Kenya and want to extend your stay here, you can take part in another voluntary project. There are many opportunities to help others, whether you want to teach English to children, get involved in conservation initiatives or help out at orphanages.
Or, you could use your time to travel around the country. If you have always wanted to go on a safari, Kenya is the ideal place to do so.
There are many destinations you can go to see the country's wild inhabitants, including the plains of Tsavo, Amboseli and Samburu.
The most well known of its national parks, though, is the Masai Mara, where you can hop into a jeep and traverse some of the 200 square miles of desert land.
Coming to the Masai Mara will give you an excellent chance of seeing African wildlife, including zebras, giraffes and antelope. But you're most likely to want to spot the Big Five – the lion, leopard, rhino, buffalo and African elephant – all of which can also be found here.
And once you've seen all the country has to offer, you're bound to want to book another trip back in order to volunteer in Africa again and again.