Top 5 North American road trip routes
Thursday, 19 January 2012 4:15 PM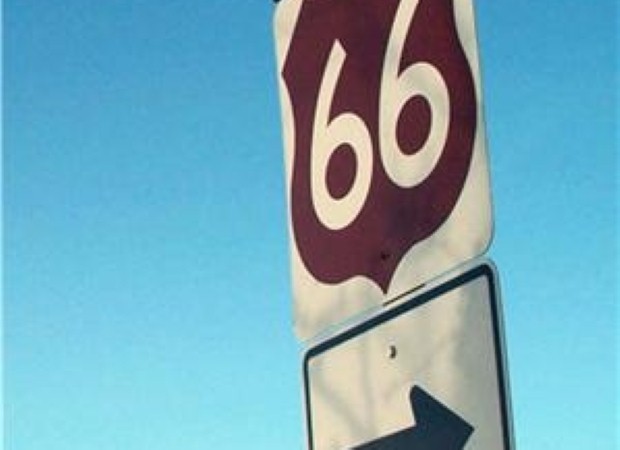 ---
If you're thinking about booking a holiday to America, why not consider making it the journey of a lifetime by driving one of North America's top road trip routes? The country is the ultimate destination for breaks spent cruising with the top down and the music up – but which are the best routes to take? For a little inspiration, read our guide to the nation's top five itineraries.
Route 66
Also known as the Mother Road, Route 66 is perhaps the most iconic of all the US's highways. Having been established in 1926, the route became a major pathway for people migrating west and is known as one of the country's very first highways. Officially it was stripped of its highway status in 1985, but its iconic image and appeal holds strong. Historic signs still mark out the route, which runs for some 2,448 miles from Chicago to Los Angeles.
So, there's really no better choice for a fly drive USA holiday. To make your journey truly unforgettable, choose to cruise down this much-travelled road in a Ford Mustang convertible. Travelling with the top down, you'll pass a huge array of incredible sights that will give you a cross-section of US culture. From the Willis Tower and cowboy country to Grand Canyon National Park and the Las Vegas Strip, a drive on Route 66 really is an experience like no other.
Highway 1
Exploring the rugged California Coastline on Highway 1 is often considered to be one of the most scenic road trip routes to be found anywhere in the world. Expect to be wowed every step of the way as you drive and visit diverse sights, from watching surfers riding the waves at Long Beach and discovering some of the US's wineries to seeing the myriad attractions of San Francisco, your final destination.
Old south and new south
The south boasts an immensely rich history and culture, making it a fascinating destination for holidays to the USA. With striking contrasts between the historical 'old south' and the modern 'new south' waiting to be discovered, this itinerary is designed to uncover the old and new in all the destinations along the route. So, this tour is bound to appeal to those keen to really get under the area's skin. Highlights of the route include exploring the south's deep musical ties, such as with stops at Graceland and Sun Studio, visiting Mississippi's oldest town Natchez and Alabama's largest city, Birmingham.
The Overseas Highway
To experience a truly unique North American route, travel the Overseas Highway. This road through the beautiful Florida Keys is so named for its striking number of bridges and the abundance of water you will cross along the way. There is no other North American driving experience quite like it – so expect to see some stunning scenery along the way.
Your journey will start with a few days spent relaxing on Miami's sun-drenched South Beach. Travelling from Key Largo to Key West, which is located on the US's southernmost tip, you'll cover a total of 42 bridges, making you feel like the trail is made up of nothing more than bright blue water. As you travel, soak up the laidback atmosphere that's unique to the scenic Florida Keys.
America's Natural Wonders
The US is as famous for its incredible landscapes as it is for its bustling cities. If you're eager to get a taste of the former, there is no better way to do so than on America road trip holidays. Taking you around some of its most unbelievable locations, this route will give you the chance to cruise a stunning circular trail beginning and ending in Denver.
Among the highlights of this itinerary will be the beautiful red rock landscapes of the Garden of the Gods, Yellowstone National Park and Mount Rushmore. Rocky Mountain National Park, for example, provides countless breathtaking views from the single major road that loops through it. Each second of this track is imbued with wonder – see stunning peaks, clear lakes and amazing animals at every twist of the road.
When it comes to having the quintessential American road trip, there are plenty of options available to you. Choose any of the above and discover what gives this kind of break its timeless appeal – and learn just why these routes are so revered by travellers.