Do you want to raise some money for charity and challenge yourself at the same time?
Here are eight charity challenges from around the world that provide a refreshing change from the typical bake sale.
Tough Mudder's Help for Heroes (UK)
It's tough and there's a whole heap of mud. The aptly-named Tough Mudder is a course running 10 to 12 miles that will drag you through the mire and out of your comfort zone. You'll need physical strength, stamina, and sheer grit to complete the obstacle course, but it's not about winners and losers. There is a strong focus on teamwork and encouraging your friends. There is no podium or winners' medals and times are not recorded.
Instead, you'll get an enormous sense of achievement, along with the chance to raise funds for some great causes, like Help for Heroes.
Time of Year: Dates differ by location
Location: Multiple locations across the UK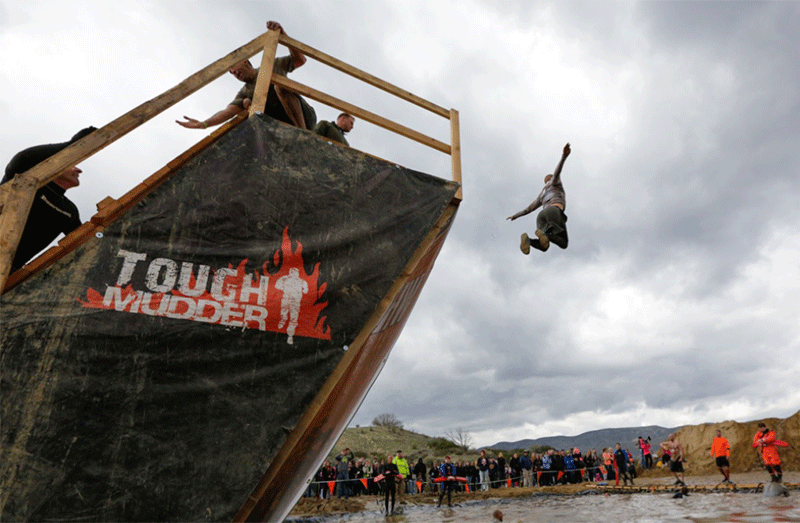 Nepal International Marathon (Nepal)
The Nepal International Marathon makes road races look like child's play. Over the course of six days, this epic trek takes you through the foothills of the Himalayas, offering some grueling terrain and stunning vistas.
You'll also visit some of the communities for which you'll be raising funds, allowing you to see firsthand how you are helping with local projects.
Time of Year: Mid-November every year
Location: Starts in Kathmandu and involves trekking through the foothills of the Himalayas
Quintessentially Foundation Bike Ride (Italy/Monaco)
Forget the Giro D'Italia; the real Kings of the Mountain take part in the Quintessentially Foundation Bike Ride. It is a challenging four-day cycle through the stunning Italian Alps that was established to "improve the education, health and welfare of disadvantaged children and young people worldwide."
The course ends in the stunning principality of Monaco, adding a chance for even more incredible views and sightseeing.
Time of Year: Late June every year
Location: Starts in Milan, finishes in Monaco
Devizes to Westminster International Canoe Race (UK)
The Devizes to Westminster International Canoe Race takes place each April in open canoes and kayaks. Entrants face the task of a 125-mile journey that traces the Avon Canal and River Thames.
If you thought rowing that distance would be grueling enough, there are also more than 70 portages, which means you'll have to get out of your canoe and carry it over land and around locks.
The home stretch is a 17-mile straight segment in the River Thames, which can be an especially tough row against the tide. Even for experienced canoeists, this race is a real test of mental and physical strength.
Time of Year: Second week of April every year
Location: Starts in the town of Devizes, ends in London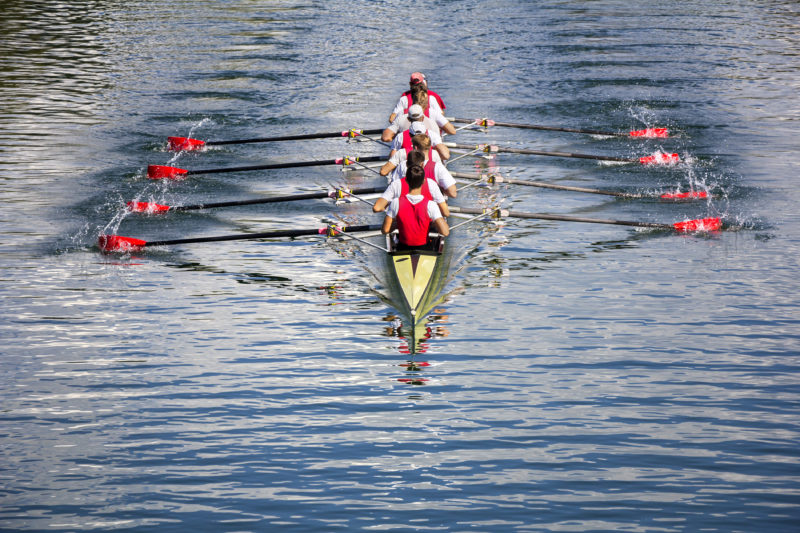 Trek to Petra (Jordan)
Looking like a scene straight out of Indiana Jones, Trek to Petra is a five-day walk through the deserts of Jordan. With a course that spans 50 miles, it's not for the faint of heart, but it is well worth it to support charities that help refugees of the Syrian conflict.
Time of Year: Late October every year
Location: Starting in Dana, ending in Petra
Mongol Derby (Mongolia)
The Mongol Derby is your chance to ride horses through the desert, stay with Bedouins, and camp out under the stars. A 620-mile horse race, the derby winds through the foothills of Mongolia's steppes, following Genghis Khan's postal route.
Time of Year: First two weeks of August every year
Location: Mongolia
London to Oxford Trek (UK)
Choose between the 31-mile and 62-mile options wisely, because this overnight hike is no walk in the park. The mainly flat route follows the course of the River Thames, starting in the world-famous university town of Oxford and ending in the nation's capital.
Time of Year: Second week of May every year
Location: Starts in Staines-upon-Thames, ends in Oxford
Tribe Run for Love (Multiple countries)
Have you ever wanted to run across Europe? How about cycling across the continent? Run for Love is your chance to do both. Starting in Sarajevo, the course requires more than 1,200 miles of running and cycling, taking in nine countries along the way. The course is also broken up into smaller stages so you can enter to run or cycle a much shorter part of the route.
Time of Year: Late June every year
Location: Across Europe, starting in Sarajevo and ending in London
As you can see, there are many great ways to raise money for charity while also getting the chance to experience different parts of the world.