Find ideal holiday homes with Imagine UK Cottages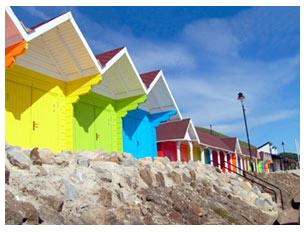 Choosing the right holiday homes can make all the difference when it comes to how much you enjoy your break.
At Imagine UK Cottages, we understand just how important finding the right accommodation is – and that's why we offer a fantastic range of self catering holiday cottages for rent that cater to a wide variety of needs.
If you're keen to take your dog with you, for example, we have a number of pet friendly cottages in which you and your faithful friend can enjoy a wonderful holiday.
We also offer accommodation for groups, families and many more parties – all in fantastic locations. So, if you're keen to explore wonderful UK holiday destinations, why not browse our excellent range of cottages today?
What types of holiday homes does Imagine UK Cottages offer?
At Imagine UK Cottages, we offer a comprehensive selection of holiday homes, so you can be sure of finding something that's perfect for you.
If you're eager to spend your time away stretched out on the sand, why not check out our range of beach cottages? Here you will be able to enjoy beautiful coastal views and the magic of the beach on your doorstep in gorgeous locations around the UK.
Perhaps you're searching for the ideal family break that both you and your youngsters will enjoy? If so, you'll find you can select cottages based on the ages of your children and other useful criteria to ensure you find the perfect property.
And with holiday homes designed for romantic weekends away, golfing getaways and many more, you'll find your dream break comes together perfectly when you book with Imagine UK Cottages.
Booking fabulous holiday homes with Imagine UK Cottages
Booking ideal holiday homes is easy when you come to Imagine UK Cottages.
We offer properties in all shapes and sizes, so matter what type of trip you are planning, you'll find that ideal location and accommodation when you come to us.
Simply search our site for holiday homes that fit your requirements and start planning your perfect getaway with us today!
---