Thursday, 13 September 2012 9:01 AM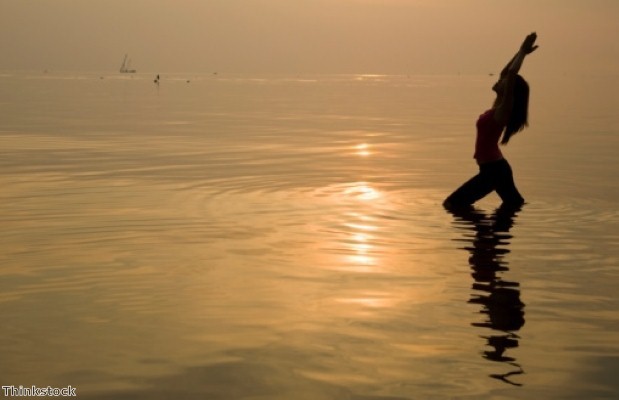 Are you in serious need of some R & R? Want to escape the rigours of daily life? We have picked out five of the best wellbeing escapes that promise to revitalize your mind, body and soul:
Yoga Farm, Costa Rica
For those who want to get away from it all and escape to a haven in one of the most ecological places in the world, head to the Yoga Farm in Costa Rica. A rustic yoga centre and sustainable living project located on Costa Rica's southernmost Pacific coast, amidst beautiful tropical rainforest and overlooking the ocean, the Yoga Farm is ideally located for those looking to reconnect with mind, body, and nature.
Longevity Wellness Resort, Portugal
A medical spa in the beautiful Algarve region of Portugal, Longevity Wellness Resort aims to promote an active and wellness driven lifestyle. Activities on offer include yoga classes, nature walks in the trails of the surrounding Monchique Mountains, or more intensive activities such as mountain biking, climbing and canoeing. If guests want to relax, the impressive facilities of the medical spa await – the perfect place to find body, mind and spiritual balance.
Fivelements, Bali
Nestled alongside the Ayung River in the lush highlands near the town of Ubud, Bali, Fivelements Puri Ahimsa is a luxury, eco-conscious healing resort. Inspired by the Balinese way of life – which encourages us to come into harmony with the spirit, the environment and with one another – Fivelements' integrative healing approach is designed to tune-in to physical, emotional and spiritual needs. At Fivelements, yoga is one of the 'Sacred Arts' alongside meditation, qigong, dance and expressive arts. The Sacred Arts forms part of the three-fold wellness programme which also includes traditional Balinese healing treatments as well as Living Foods (raw vegan cuisine).
Ashiyana Yoga, Goa
Ashiyana Yoga and Spa Retreat Village is known as one of the most comprehensive yoga retreats in Goa. Located on the beautiful Mandrem Beach amidst abundant, tropical flora and fauna, it has been designed as a deeply nurturing space where you can relax your body, calm your mind, and awaken inner peace. Ashiyana offers retreats, yoga holidays as well as drop-in yoga classes. The newly-built holistic spa offers a carefully tailored blend of nurturing and healing treatments to complement the daily yoga which is offered.
Barberyn Resorts, Sri Lanka
Barberyn Ayurveda Resorts in Sri Lanka offer yoga as part of an Ayurvedic approach to healthy lifestyle. The resorts provide all the advantages of a luxury beach resort with the facilities of a professional Ayurvedic health centre, designed to improve guests' health and wellbeing through Ayurvedic diagnosis, healing treatments, herbal medications, Ayurvedic diet, yoga and meditation.
Follow us @travelbite