UK cottage destinations ideal for a short summer break
Wednesday, 22 June 2011 12:00 AM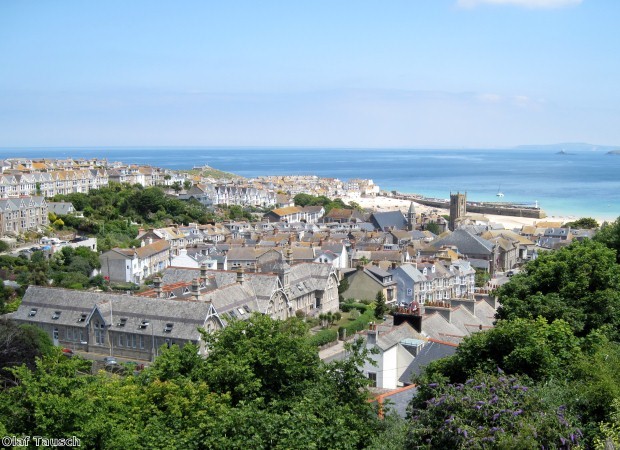 ---
Booking a short stay in a self catering cottage can be an ideal means to get away from it all and relax. And you don't need to go abroad to find a selection of great destinations – the UK is home to a wide range of locations perfectly suited to a summer getaway.
Perhaps one of the country's best loved holiday destinations, Cornwall is a wonderful choice for this kind of break. It's famed for its glorious beaches, historical attractions and fine cuisine, offering something for people of all ages.
Indeed, whether you're seeking a quiet break relaxing on the sand enjoying that all-too-rare glimpse of British sunshine or something a little more adventure-fuelled, you're likely to find exactly what you are looking for here.
Home to some of the UK's very best beaches, you certainly won't be short of stretches of sand to choose from when you pick a holiday here. As well as being perfect for soaking up the sun and tranquil walks, the beaches are renowned for their water sports opportunities – particularly surfing.
Alternatively, you could explore one of the destination's many sites of historical intrigue, such as Pendennis Castle. This impressive fortification holds a rich past within its walls, from the time of Henry VIII to its role as a secret base during the Second World War.
If you're keen to explore the north of the country, however, why not take a trip to the Scottish Highlands? This incredibly beautiful region is a fantastic location for a summer break, particularly if you're eager to get out and about in the great outdoors.
This spectacular destination is awash with exciting activities for adventurous travellers, from white water rafting to mountain and quad biking and gorge walking.
Of course, you need not be a daredevil to holiday here and you'll discover there's endless stunning scenery to admire in the Highlands, as well as relaxing walks to enjoy and historical attractions aplenty.
Offering a captivating, varied landscape, North York Moors is another fabulous destination for a short summer break. This amazing national park is packed full of wonderful attractions, not least the incredible views it offers no matter where you look.
In addition to its plethora of picturesque vistas, you'll find some 1,400 miles of paths sprinkled with historical sites to explore. Walking, cycling and horse riding are all enjoyable ways to discover the enchanting terrain here, while you can also visit the charming seaside towns of Scarborough and Whitby.
To start planning your getaway, why not take a look at the range of holiday homes on offer from Imagine UK Cottages?