Enjoy a break in a beautiful Devon cottage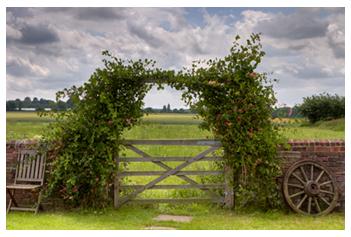 If you're planning a getaway to the south of England, then why not consider booking Devon holiday cottages?
At Imagine UK Cottages, we think this beautiful region has so much to offer, from gorgeous countryside to lively towns and a whole host of other attractions.
It really is no wonder that so many people visit year after year and when you come here – whether for a weekend getaway or a longer stay – you will soon discover why.
So much to see and do in Devon
Devon has long been a popular resort with holidaymakers, but even if you have been before you will find there is always a side to the region you have not yet discovered.
It is renowned for its beautiful rolling countryside, delicious cream teas, plentiful walking and cycling opportunities, picturesque villages and dramatic coastlines – and it is no wonder it is known by some as the English Riviera!
However, while you will be well catered for if you are looking for some peace and quiet, you will also find plenty to do if you are looking for some lively evenings out – particularly in Plymouth, Torquay, Brixham and Paignton.
Additional attractions include two National Parks – Exmoor and Dartmoor – a number of historic sites and plenty of sporting facilities.
You are also sure to love Devon's amazing temperate climate – you may even find yourself feeling as though you are in the Mediterranean!
Find self catering cottages for your Devon break
Whatever Devonshire break you have planned, at Imagine UK Cottages you will find the ideal self catering cottages for your stay.
We have apartments in Plymouth that could be great if you are looking forward to a city centre getaway and are seeking something a little different than the usual hotel.
If you are planning a holiday that is a little more rural then you could also find what you are looking for if you come to us – whether you are travelling as a couple, a family or as part of a larger party.
We even provide dog-friendly accommodation! Best of all, by choosing the self catering option you are free to spend as much – or as little – as you want during your stay.
Doing this, you will only pay for what you need to, allowing you to stick to your ideal budget.
So, for great-value accommodation in some of the most popular areas of Devon, make sure you visit Imagine UK Cottages.
---