A weekend in…London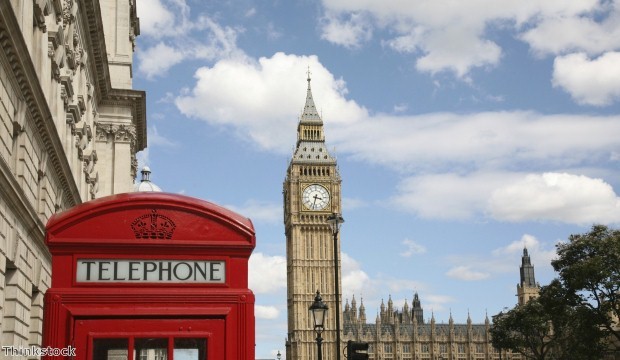 ---
In a year's time all eyes will be on London as it hosts the 2012 Olympics. But why wait until then to visit this exciting, metropolitan city?
Getting around
Although locals love to complain about it, London's public transport system serves the city pretty well. A large underground train service ("the Tube") provides links across the whole city, and can be easily navigated by London's iconic Tube map. (If you are visiting at a weekend be sure to check which Tube lines are running, as engineering works occasionally close lines temporarily on Saturdays and Sundays).
If you're not travelling far you can get a much better idea of the layout of the city by taking one of the city's red buses, or even by walking. For a weekend visit, you can purchase an Oystercard for use on buses and Tube trains from any Tube station or ticket machine at a bus stop. Simply top-up these electronic smart-tickets with as much credit as you need to travel around the city.
Sights to see
Thanks to the recent Royal Wedding, the British royal family remains an icon of the country, and London in particular. No trip to London is complete without at least a glimpse of Buckingham Palace, which stands at the end of The Mall. From late July to early October, State Rooms at the Palace are open to visitors, offering a snapshot of life within the Queen's home, although as they're a tourist favourite they can be extremely busy.
Buckingham Palace (photo: wikicommons)
Surrounding Buckingham Palace are St James' Park and Green Park, wonderful places in which to wander; oases of green amid the impressive buildings of the city.
London's architecture reflects the everchanging art and culture which has shaped this city since its Roman establishment. On the completion of "The Shard", currently under construction in Southwark, London will also claim the tallest building in Europe.
Should you fancy a stroll along a river rather than beneath trees in one of the parks, the South Bank is an exciting area to explore. Home to several theatres and concert halls, including the National Theatre, the Thames riverbank is also lined with restaurants and bars.
The South Bank is a regular site for outdoor events, particularly in the summertime. Currently it is lined with brightly coloured beach-huts, containing everything from musicians to art exhibitions, celebrating the Festival of Britain. Whilst there take a spin on the London Eye – a large ferris wheel – at sunset for a stunning views of the city.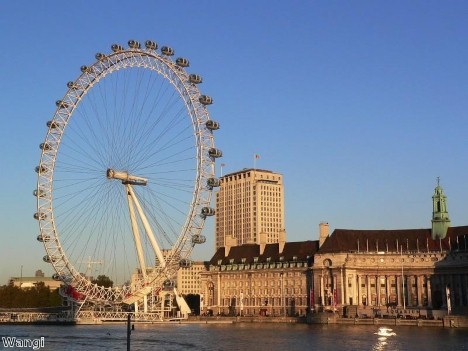 London Eye (photo: wikicommons)
Also on the South Bank is the Tate Modern art gallery, a must-see for any modern art enthusiasts. London has a number of fine galleries, also including the National Portrait Gallery on Trafalgar Square (with an exceptional, although pricey, rooftop restaurant) and Tate Britain in Pimlico, featuring some of the finest British artwork, both classical and contemporary.
Many of the city's glorious museums are clustered together in South Kensington, where you can find the Science and Natural History Museums and the stunning Victoria and Albert Museum, or "V&A", which houses fascinating collections of cultural artefacts from all over the world. All three of these museums also offer free entry, and are excellent places to entertain children.

London West End (photo: Jupiter images)
Alongside New York's Broadway, London's West End is one of the world's best places to visit the theatre. You can take in ballet or opera at Covent Garden's majestic Royal Opera House, or enjoy a musical (or even the world's longest running play, Agatha Christie's The Mousetrap) along The Strand or Shaftesbury Avenue.
For keen shoppers, Oxford Street is the perfect place to indulge in a little retail therapy, the home to many flagship stores, including Selfridges department store (near Marble Arch). On nearby Regent Street is the vast Hamley's toyshop, and tucked behind Oxford Circus is Liberty – London's most glamorous and haven-like department store, built from old boat timbers.
If you fancy a little bargain-hunting off the tourist track, head up north to Camden Lock market, or if you're in town on a Sunday explore Brick Lane's buzzy antiques markets and stalls.
Eating and drinking
Thanks to its wonderfully cosmopolitan population, London has a richly varied gastronomic culture. Alongside traditional British fayre you can find excellent Asian, European, and even African cuisine.
Bustling Brick Lane, the centre of the city's Bangaldeshi community, in East London, is a fun place to go for a curry. Wave away the touts and find yourself a restaurant that appeals to your personal tastes and budget. If you're more of a Chinese food fan, you can explore Chinatown's numerous restaurants and oriental supermarkets in the heart of the city's West End.
Britain is famed for its pubs, where you can sample local ales brewed in the city itself (numerous micro-breweries have popped up all over London in the last decade or so), or from further afield.
Try The George Inn in London Bridge, where once Shakespeare and Charles Dickens propped up the bar. Whilst here you can also admire the fine 17th century architecture of this last surviving galleried coaching inn in London.
Many pubs also serve decent British food, such as the quintessentially English fish and chips. For those who fancy something more elegant than a pint, you could instead find yourself a cocktail. Visit the Skylon Bar within the Royal Festival Hall on the South Bank, for a stunning view out over the Thames and this exciting city as you sip your Martini.
By Flora Tonking

---