Get the most from your gap year by teaching abroad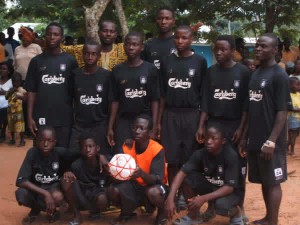 Taking a gap year during periods of study or as a career break is a hard decision to make, but if it's something you've always wanted to do you can be sure to find plenty of action and adventure awaiting you.
If you've established the funds for a getaway abroad and want to combine your break with rewarding work, you'll find a wealth of destinations to choose and plenty of activities to consider.
Here at Real Gap Experience, we've put together a great selection of gap year ideas and as we're all experienced travellers ourselves you can be sure we'll have something for you.
The 40 members of our team know exactly what such breaks abroad entail and can tailor specific getaways to your requirements, whether you want to visit warm climes to teach surfing or volunteer your medical skills at a far-flung hospital.
As the leading gap year travel firm in the UK, we send thousands of people to their dream destinations every year, so you can rest assured you're in safe hands.
Teach abroad for a rewarding cultural break
There are all sorts of ways to spend a gap year, from caring for orphans and building houses to working with wild animals, but a particularly popular activity is teaching. You can experience a completely new culture yet put your skills to work by helping youngsters pick up English and give them a useful lifelong skill – what could be more rewarding?
If you've always wanted to teach English in South America then you've come to the right place. Real Gap Experience offers you the chance to journey to Ecuador in the Amazon rainforest and get to grips with your own class of students.
As you work you'll be helping the residents of these remote communities get a better chance of finding good work in the future and broadening their horizons by teaching them one of the world's most-used languages.
And in your spare time, you'll be able to take part in a range of thrilling activities, such as jungle trekking, white water rafting and mountain biking with others on your chosen break, so you're sure to make some new friends.
There's no need to worry about accommodation, food and transfers from the airport, as all this will be included in your gap year package. All you'll need to do is organise your international flights and make sure you have personal travel insurance before you depart.
Why choose Real Gap Experience?
Part of TUI Travel, Real Gap Experience is a member of the ABTA and we offer ATOL-backed programmes including flights, so you can be sure you are dealing with a reputable firm when you arrange your gap year break with us.
You can choose from around 35 countries and a wide range of activities to make the most of your gap year and we can tailor your getaway to your needs if you want to travel for a few weeks or several months. Whether you want to teach abroad in South America, Cambodia, South Africa or Zanzibar – you can be sure we'll find something for you.
Don't hesitate in contacting one of our friendly team on 01892 882 613 to start making your dreams for the perfect gap year a reality. Alternatively you can email us via our website. We look forward to organising your ideal break.

---