New Alan Partridge walking tour in Norwich
Tuesday, 23 July 2013 1:22 PM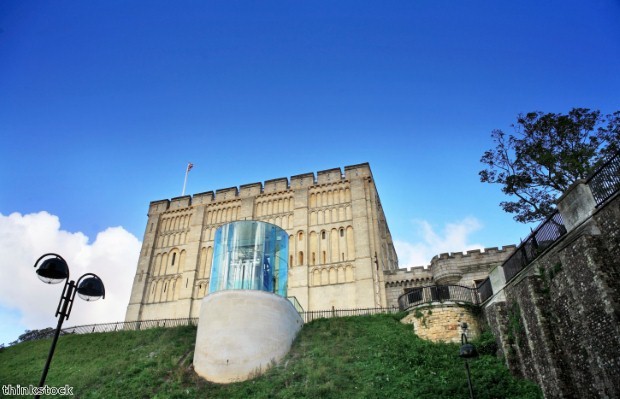 Alan Partridge fan? Now you can follow in his footsteps in his native Norwich with a new walking tour to coincide with the new film release Alan Partridge: Alpha Papa which is launched in UK cinemas on August 7th.
The "Alpha Norwich" walk is a 90-minute guided tour of the city which is home to the fictional radio and television presenter Alan Partridge. See the cloisters where he enjoys a spot of light jogging, London Street – the first conventional street to be pedestrianised in Britain – and Norwich Castle where capital punishment once took place on a regular basis.
The Blue Badge tour also takes in one of the fictional character's favourite haunts, Norwich Market, and several of the locations that feature in the film, including The Guildhall, City Hall and The Forum.
Norwich has a long history of intriguing characters who have grabbed the headlines going back over 900 years. From AD 61 Boudicca – the Iceni Queen, 14th century Julian of Norwich, 17th century Thomas Browne, 19th century Anna Sewell and then in the 20th century along comes the comedic character Alan Partridge.
Nick Bond, Head of Tourism at VisitNorwich said: "We are delighted to embrace the enthusiasm and popularity of our current most popular home grown talent, Alan Partridge. And we're thrilled that the decision to host the world premiere of Alpha Papa is going to be in his beloved city. Having the premiere here means an awful lot to many people and of course is a great boost for tourism in Norwich. Local people made this happen and we are more than delighted to work at keeping Norwich centre stage by offering the 'Alpha Norwich' special Blue Badge tour for a limited period."
VisitEngland's Chief Executive, James Berresford added: "As the city's third most famous export (after Colman Mustard and Kettle Chips), it's great to see that Alan Partridge is finally getting the national celebrity status he deserves. I have no doubt that he will help drive visitors to the city – our research shows that 40 per cent of tourists want to visit locations that they see in films – and will become to Norwich what Harry Potter is to Alnwick Castle and Lady Mary is to Highclere Castle, albeit in slacks and driving gloves."
Film tourism is a significant trend in England this year, VisitEngland has seen a healthy amount of tourists wishing to visit film locations, and it's not the first time Norwich has been featured in film. Just last year Norwich Cathedral played an important role in Jack the Giant Killer and in previous years Norwich has been the backdrop in Stardust and Dean Spanley, starring Peter O'Toole.
Follow us @travelbite