A one-day itinerary for getting the most out of a trip to Florence
Friday, 11 November 2011 9:08 AM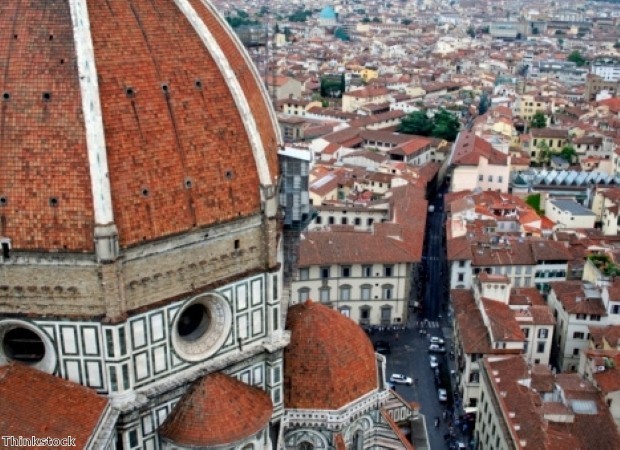 ---
If you are planning to rent a villa in Tuscany, be sure to spend at least a day in Florence. This is one of the most beautiful and cultural cities in all of Italy and including it on your holiday itinerary will be more than worthwhile.
However, if you really do only have a day to spare, just how can you get the most out of your trip without missing anything out?
Upon arriving, make your way to the main piazza where you can't miss the Santa Maria del Fiore – also known as the Duomo di Firenze. This cathedral makes for an incredibly beautiful sight and by climbing to the top you will be greeted by an even more awe-inspiring view – that of the city itself.
However, if you want to save time, you can simply spend a few minutes admiring the building before moving on. From here, it will not take you long to stroll to Piazza della Signoria.
This is a popular meeting place for locals, while its abundance of beautiful statues – including the Fountain of Neptune and a copy of Michelangelo's David – means it is also a favourite with tourists, so you may find it to be quite crowded.
The square acts as something of an entrance to the world-famous Galleria degli Uffizi and, if you are going to spend time exploring any of the museums, this should be it.
Inside you will find Botticelli's Birth of Venus, depicting the goddess emerging from the sea in a shell, along with many other priceless pieces of Renaissance art.
Running through the city near this area is the River Arno, which is criss-crossed with beautiful stone bridges like the Ponte Santa Trinita – the oldest elliptic arch bridge on the planet and a structure inspired by Michelangelo.
Another is the Ponte Vecchio, which has shops running along it you may wish to browse and leads to the 15th century Palazzo Pitti – a striking palace once used by Napoleon. Its beautiful Boboli gardens make the ideal place to take a stroll in the sunshine.
Returning to Ponte Vecchio, you might wish to end your day by walking to San Niccolo. This is a great place to grab a bite to eat and glass of wine and wind up your day in Florence in style.
You will certainly be glad you made time to visit the city during your stay in Tuscany villas.