Top towns along the Canal du Midi
Friday, 15 March 2013 8:49 AM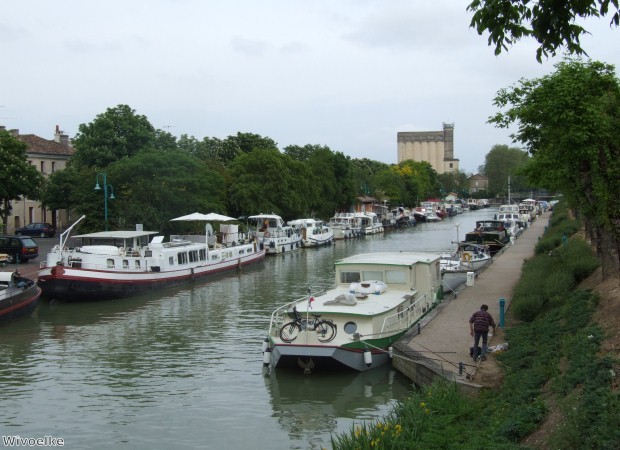 ---
France has long been a popular holiday destination for Britons keen to spend a little time away soaking up some culture. However, rather than basing yourself in a single town or city (like many tourists choose to do), it may be an idea to take a boating holiday. Doing so gives you the freedom to explore a number of destinations over the course of a single getaway, thus providing you with a much more comprehensive flavour of this fascinating country. While there are many areas that are ideally suited to boating breaks, the Canal du Midi is an especially good place to visit.
By piloting a boat in the south of France, you will come across dozens of pretty towns all while gaining a marvellous insight into local history. If you aren't already aware, the Canal du Midi is an amazing network of navigable waterways that was constructed between 1667 and 1694. Linking the Mediterranean Sea to the Atlantic Ocean via some 328 locks, tunnels, bridges and other structures, this is widely viewed as being one of the greatest examples of modern civil engineering ever made.
In fact, the canal system is often noted for sowing the seeds of the Industrial Revolution with its designer Pierre-Paul Riquet often praised for his efforts to ensure the mechanical structures blended in with their natural surroundings.
Make your way through the Canal du Midi and you'll not only get to see Riquet's work in all its glory, but you will also have the chance to spend time in some amazing towns. Here are just a few of the places you can explore upon mooring up your ship.
Narbonne
With a nickname of the City of Art and History, it's safe to say that culture lovers will be in their element as they wander through Narbonne. Among the many interesting sites here is the Roman-era Pont des Marchands (which translates as Merchant's Bridge in English).
Although there are many structures in Narbonne that date back to the time when France was occupied by the Roman Empire, the Pont des Marchands is an especially fascinating landmark – partly because of its beautiful segment arch. Not only does the bridge cross over the tranquil Canal de la Robine, but it also serves as the foundation for a row of houses and shops situated in the heart of the town's historical district.
Another Narbonne attraction that is worth checking out is the 13th-century cathedral. While this is one of the tallest buildings of its kind in France and has an astounding 49 m high choir area that features flying buttresses, you might be surprised to know that work on the cathedral has never been completed.
This is largely due to the Roman-era defensive wall that is in place to the east of the building. While the structure's architects had originally planned to build a nave here, the threat of an attack by the Prince of Wales Edward Woodstock meant the ancient fortification was never pulled down.
Carcassonne
Visiting Carcassonne on a boating break in southern France will also provide you with a great insight into the country's past. While it is best known for being a medieval fortified town, it has a much longer history than this, namely as you can still see evidence of Roman architecture as you explore.
However, it's most likely to be Carcassonne's medieval legacy that truly fascinates you. Make sure you that check out the 12th century basilica, not only does it contain a stunning blend of Romanesque and Gothic architecture but its stained glass windows are widely viewed to be the most beautiful in this part of the country.
Castelnaudary
Situated between the locks of Saint Roch and the Isle of Cybele, Castelnaudary is a fantastic place to stop by while on a boating break in the Canal du Midi. In fact, it is home to the largest marina in the region – making it a popular port of call for many sailing tourists.
As well a number of small bridges and locks being scattered throughout the town, Castelnaudary contains a wealth of lovely period architecture. Spend a little time wandering through the streets and you'll come across traditional timbered homes, 18th-century mansions and the stunning Saint Michel Church, which features numerous examples of Romanesque architecture.