5 things stags will love about the Brecon Beacons
Thursday, 22 November 2012 9:30 AM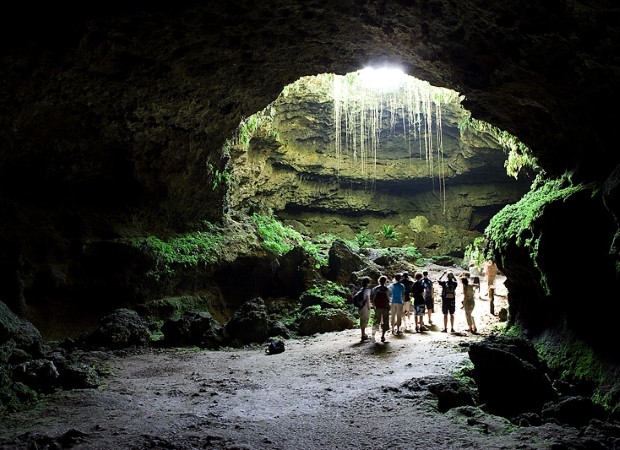 ---
While a lot of stag weekends take place in some of the UK's top cities, grooms-to-be who love the fresh air will appreciate their celebrations being held in the Brecon Beacons. This breathtaking part of Wales offers something for every member of the party.
If you have never considered a national park before for a stag do, below are five reasons why your family member or friend will enjoy you arranging their party to take place here.
1. It's beautiful
Quite simply, the Brecon Beacons is stunning, and the groom-to-be will love the fact he gets to spend quality time with his friends and family in such a fantastic part of the UK. You can enjoy long walks across the varied landscape, breathing in the fresh air, before finding a local pub to reward your efforts with.
2. Its mountain biking
If your groom is a mountain biking enthusiast, there really is nowhere better to take him than the Brecon Beacons. There are routes spanning all ability levels here, from a very tricky 50 km black one to a much gentler yellow trail, which stretches for almost 8 km. This should hopefully mean everyone can take part in this activity, even if you might need to break off into smaller groups.
There are 14 single-track trails in the national park and they will enable you to see a huge range of beautiful landscapes and views. This will definitely make it a stag weekend to remember.
3. Its caving
Another popular sport in the Brecon Beacons is caving, meaning a stag party in the national park really is perfect for even the most ardent of activity enthusiasts. This part of Wales is home to a 70 km stretch of carboniferous limestone formation, with the most challenging systems located in the east of the park.
Indeed, the caves in the Brecon Beacons are highly regarded across Europe, especially the major caving networks of Agen Allwedd and Ogof Daren Cilau. You will need to take an experienced guide with you, so book your group one well in advance of your arrival.
4. Its fishing
One of the best ways to enjoy some quality time with friends is to pack a few beers and find a spot to settle down for some fishing. There is plenty of choice in the Brecon Beacons, so you will easily find a secluded location.
The River Usk is famous for its brown trout fishing, so keep this in mind when deciding which part of the Brecon Beacons to come to. It's also fantastic for salmon, so if your stag is a keen fishermen, make sure you pack your rods and tackle and book a break here.
5. Its other activities
While cycling, mountain biking, fishing, gorge walking and caving are all fantastic activities to take part in on a stag do, remember there are lots of other group events you can try. Maximise stag weekends include paintballing, clay pigeon shooting, quad trekking and hover crafting.
This is brilliant if the members of your group enjoy getting stuck into sports, but are not quite at the fitness level required for biking in the mountains or scrambling down caves! This is something to consider if you have been asked to invite older members of the stag's family, who want to help celebrate the upcoming nuptials, but might not enjoy some of the trickier sports.