Where to sample delicious seafood in Hong Kong
Sunday, 21 August 2011 2:22 PM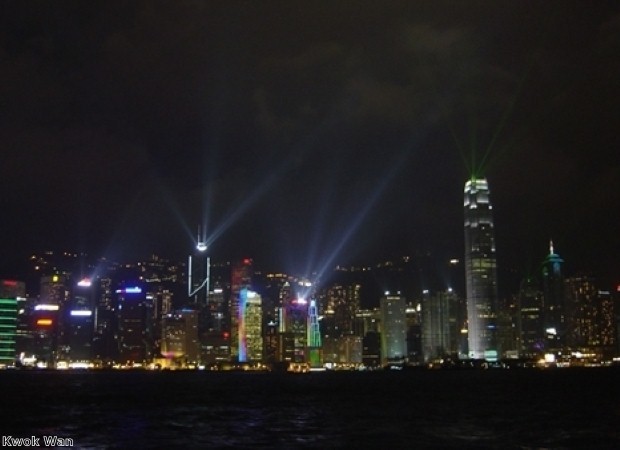 ---
If you're after a culinary adventure when you book your next holiday, Hong Kong is an excellent choice.
The Chinese region on the south coast is known as one of the world's most densely populated areas and as such boasts a skyline filled with glittering skyscrapers that makes for a fantastic view by night.
When you're close to touching down from your cheap flights to Hong Kong, you're sure to feel the excitement as you admire the lit up buildings from the aeroplane. And once you disembark you'll be able to see the metropolis close up!
There's plenty to take in on a holiday here, no matter what your interests are. Once you've settled into your accommodation, begin exploring this vibrant and diverse region. From enormous statues and cultural old monasteries to wonderful vantage points and light shows performed on buildings, there really is something for everyone.
One thing that unites us all, however, is the need to eat, and if you're feeling peckish you'll be spoilt for choice when it comes to finding places to stop and enjoy some local cuisine.
Hong Kong is a veritable foodie's paradise and there are numerous ways to sample tasty dishes. If you're based near the stunning Aberdeen Harbour, not only will you be in for a treat for the eyes, but also a treat for the tummy, as there are numerous floating restaurants to be discovered.
Being so near to the water means that the region is particularly well-known for its seafood. And how better to taste the local catch than on a relaxing boat ride where you can sit back and enjoy the picturesque coastal scenery? You can also witness some regional culture as you take in the sight of the many wooden boats that people call home as you travel through the harbour.
Climb aboard one of the floating eateries and you might even be able to select the fish you'd like to try from the tanks! Tuck into dim sum, stir fries and soups, all freshly made during your journey.
Back on shore, you might want to visit the nearby Ocean Park – an oceanarium and theme park in one – or alternatively head to some of the area's famous landmarks. Among these is The Peak – an awe-inspiring vantage point that can be accessed by a tram that climbs 373 metres to the spot so that travellers can admire the stunning view below.
Take in the modern skyline, Victoria Harbour and Kowloon and make sure you get some photos to remember your trip by!
The city of Kowloon is a great place to visit if you enjoy poking around markets as there are numerous to be found here, including a jade bazaar and a night market. If you take a look round the ladies' market you'll be able to pick up clothing, accessories and cosmetics, as well as taste some more of the local food as there are stalls serving up noodles, seafood and congee if you're in need of sustenance during your shopping expedition.
Kowloon is also home to a number of religious buildings, and you might like to admire the temple and the mosque while you're here.
Head next to Victoria Harbour to take in the spectacular Symphony of Lights – a show that features more than 40 buildings lit up in succession to delight onlookers. One of the best ways to enjoy the performance is with a night-time cruise on the water.
If you're travelling by day, however, you can take a boat to the fishing village of Lei Yue Mun, famous for its seafood bazaar. There are a number of speciality restaurants in the area, which also holds an annual festival during which time the settlement becomes alive with colour and gastronomic delights.
Once you've eaten your fill, journey to one of Hong Kong's most popular attractions – the tallest seated bronze Buddha to be situated outside anywhere in the world! You'll find the statue at Po Lin Monastery in the mountainous landscape of the Ngong Ping plateau.
And for a final taste of the regional cuisine, be sure to call in at the town of Sai Kung before making your way back to Hong Kong Airport. The area is renowned for its great al fresco seafood restaurants and is also a picturesque spot for some seafront strolls.