The BVI: perfect for a varied yacht charter
Tuesday, 4 February 2014 1:27 PM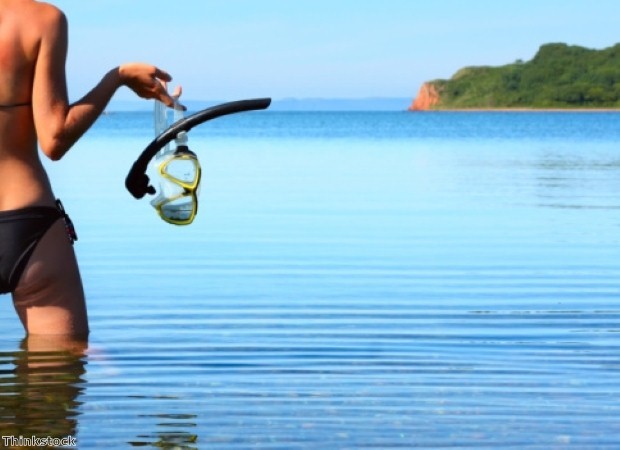 ---
When you go on a sailing holiday, you don't necessarily want to spend all of your time on your yacht – it's amazing to go ashore and see what you can find in different places as you cruise. If you're searching for a varied destination, look no further than the British Virgin Islands.
This archipelago in the Caribbean, often referred to as the BVI, has long been a haven for sailors, with many spectacular anchorages, high-end marinas and beautiful islands to be discovered on a yacht charter in the region.
We're going to give you an insight into a few of its attractions, each of which will allow you to enjoy a truly varied getaway, all from the comfort of a private yacht.
National Parks
Yacht charters in the BVI aren't just about the coastline – you'll also want to go ashore and explore what lies inland on some of the islands. There are some great opportunities for getting back to nature here thanks to the host of national parks that the archipelago is home to.
On Tortola, you should make the time to go hiking in Sage Mountain National Park. This was the first such protected area to be created in the islands and when it was initially established, the government spent time reforesting areas that had been developed for agriculture.
What you'll find today is beautiful areas of forest that cover the slopes of Sage Mountain – the highest point in the islands at 523 m above sea level. Follow the route to the top and you'll be rewarded with incredible views over the islands in the BVI, as well as have the opportunity to see the contrast between Tortola's dry and wet forest.
Another national park that is well worth visiting on a yacht charter – and that's easily accessible by boat – is Devil's Bay National Park in Virgin Gorda. This gorgeous crescent of white sand is totally unspoilt and ideal for relaxation, while also being just a short walk from one of the island's premier attractions – the Baths. This is another beach where large granite boulders have created a maze of channels, pools and grottos in the shallow water close to shore – a truly stunning place to explore.
Water sports
Sailing is a wonderfully sedate way of getting around, but you may want to try something a little more exciting during your holiday, and the BVI offers a range of fun water sports for you to have a go at. One of the best is snorkelling, as this allows you to get a glimpse of the colourful creatures that live beneath the waves.
However, one of the top spots for snorkelling is Treasure Point on Norman Island. Here, you can swim into the four sea caves that have been carved out of the headland by the sea. Its name evokes tales of pirates and their hidden riches, and you'll certainly feel as though you're exploring somewhere that could have served as a buccaneer's hideout many years ago.
Moor up at Cane Garden Bay on Tortola, meanwhile, and you can have a go at kayaking or windsurfing, both of which are great fun and give you the chance to see a little more of the coastline.
Luxury retreats
One of the big reasons why people return time and again to the BVI for a sailing holiday is the luxury on offer at the various marinas and anchorages located throughout the archipelago. There are excellent restaurants on Anegada, at Cane Garden Bay in Tortola and at the Bitter End Yacht Club on Virgin Gorda.
In fact, Virgin Gorda is a real hub of opulence, with the island also home to the high-end Saba Rock's Caribbean Resort, where you can enjoy a day of pampering before moving on to discover some more of the British Virgin Islands' highlights.