San Francisco or LA: Which is best for city breaks?
Wednesday, 21 September 2011 10:23 AM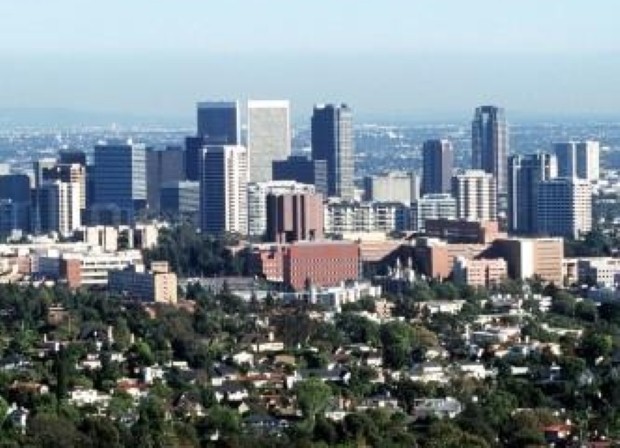 ---
If you're planning a city break to America's west coast, both San Francisco and LA could be of interest. So, which one is best?
Those who decide to book flights to San Francisco will find that the city by the sea is a sunny metropolis home to lots of amazing boutiques, wholefood restaurants, late-night clubs and a stunning waterfront with a plethora of bars, bistros, gift shops and refurbished piers.
If you're looking for somewhere to eat, you will find that the city is great for gastronomes, with a vast quantity of good quality restaurants to investigate.
The Foreign Cinema, Boulevard and Greens venues are renowned for their fresh, ingredient-driven food, while there are some wonderful eateries to be found in trendy neighbourhoods such as Noe Valley and Mission District.
Why not visit Incanto, Delfina and Range, as well as Ame and Coi? The latter of these are famed for their eclectic cuisine rooted in both Asian and western traditions.
There are also many sightseeing attractions in San Francisco and you should spend some time in the Golden Gate Park – even bigger than Central Park in New York.
Here, you will find the California Academy of Sciences and the Dutch Windmill. This latter structure was built in 1902 and was originally intended to power irrigation of the park. You should also check out the Beach Chalet, which has floor-to-ceiling frescos and mosaics depicting Californian history and geography.
You can also get to know the city by taking to the air on the San Francisco Champagne Seaplane Flight. This 35-minute tour is a truly luxurious way to familiarise yourself with the metropolis as you fly over Pier 39, the Golden Gate Bridge, the North Bay, Downtown San Francisco and Alcatraz – all with a glass of bubbly in your hand.
And if you're looking for somewhere to go in the evening, head to The Parlor on Leavenworth Street. This is decorated in an early 1900s style, with lots of modern perks such as private TVs in special booths and a great bar with some of the finest rare liquors to be found in the world.
Alternatively, you might be more taken with the idea of booking cheap flights to Los Angeles to see what the City of Angels has to offer.
This would be a great place to visit if you're keen to relax and unwind while on holiday, since there are lots of day spas and health centres to spend time at.
The Luxe Spa at the Luxe Hotel on Sunset Boulevard is one destination you're sure to love if you want to be pampered. A range of packages are available here that combine skin and body treatments with yoga.
Take your pick from aromatherapy, Swedish or upper body massages, or opt for body wraps such as the herbal seaweed detox mud wrap – ideal for toning and re-mineralising the skin.
In addition, there are lots of parks and gardens in LA and you could have a great time if you make your way to Exposition Park on Exposition Boulevard. Here, you will find a 7.5-acre rose garden – complete with 15,793 rose bushes – as well as numerous attractions like the California African American Museum, the California Science Center and the Los Angeles Memorial Coliseum.
The Natural History Museum of LA County is another attraction that is worth a visit. Numerous exhibits can be found here, such as the new Dinosaur Hall, which is home to over 300 real fossils and 20 complete dinosaurs. You might also like to visit the Butterfly Pavilion, where over 55 different moth and butterfly species can be found.
You can wander through the centre at your own pace, watching these amazing insects fluttering everywhere. Keep your eyes open for the mourning cloak, monarch and California dogface species, as well as more exotic moths and butterflies that have been shipped in from around the US.
Regardless of whether you choose LA or San Francisco – or even both as part of a twin-centre city break – you are sure to have a great time while on holiday in this part of the US. So, why not book your flights and accommodation today?