Advantages of holding your wedding and honeymoon in Antigua
Thursday, 25 October 2012 3:38 PM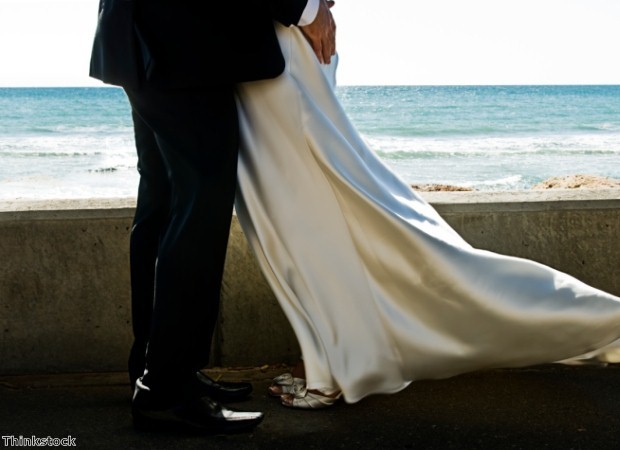 ---
There are many benefits of getting married and enjoying your honeymoon on the tropical island of Antigua. It is home to some of the most beautiful beaches in the world and has a range of activities you can enjoy having a go at. For more reasons why you should consider Antigua for your big day, read on.
Tropical island setting
For many people, the idea of getting married on a tropical beach is a dream come true. There are obvious reasons for this – the beautiful setting and gorgeous sunshine are just two of them. It also means you can limit the number of people you invite, which is likely to be a relief if you're having trouble cutting down your guest list.
Antigua is situated in the heart of the Caribbean, so you can expect silky-soft beaches, azure waters and year-round sunshine. All the beaches are open to the public, so there are lots of opportunities for you to visit different areas of the island and still be able to top up your tan or see something new.
What's more, there are 365 beaches to choose from on the island, so you and your guests will have lots of golden stretches you can explore – and this means you won't necessarily always be at the same one!
Good choice of wedding locations
Lots of hotels are licensed to conduct wedding ceremonies these days, so you can pick a resort that offers everything you are looking for. Many also provide a variety of locations on their grounds where you and your partner can tie the knot.
For instance, you could get married on the beach in many hotels, saying 'I do' underneath an archway covered in flowers. Alternatively, you may be able to choose a gazebo, gardens or restaurant as the location for your marriage ceremony.
You may wish to choose your ideal hotel first and pick one of their options, or decide you want to get married in a specific setting and find a resort that allows you to do this.
Whatever you do, you'll find that they are very adept at helping you plan your wedding, even if you're far away during the preparation stages, so you can just turn up and have the entire day run like clockwork.
Lots to do
If you're worried about your friends and family not having much to do during their holiday while they're not watching you get married, you'll be pleased to hear that there are lots of activities they can take part in on Antigua.
For an activity that will make them remember your Caribbean honeymoon forever they could try swimming with stingrays. They'll snorkel shallow waters as these huge creatures float around. They can stroke the animals and feel their slippery skin beneath your touch. Other things they may prefer to do include play golf, go on a boat trip, or enjoy sailing, kayaking, windsurfing, scuba diving or snorkelling.
Delicious meals
Throughout your honeymoon, you can enjoy delicious food if you stay in Antigua. Being able to fill up on scrumptious Creole dishes and top-quality ingredients will obviously be a treat for your holiday, but the food selection Antigua offers will be most important for you when it comes to your wedding day.
You can expect the flavours to be quintessentially Caribbean, with tropical fruits, spices, peppers and fish making an appearance on nearly every menu. Hotels are normally happy to accommodate your preferences and dietary requirements, so whether you'd prefer a barbecue or formal reception, you can choose exactly what you want.