Unwind on a spa break to Cork
Monday, 29 October 2012 4:53 PM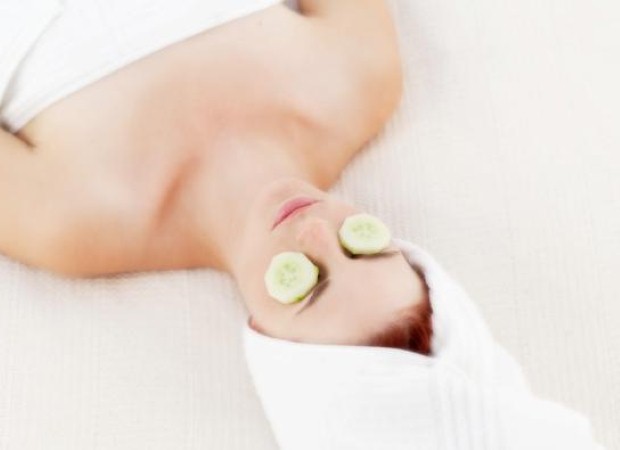 ---
Everyone needs to escape the hustle and bustle of work and home now and again, and if you're looking to book a short spa break but are not sure where to go, consider Cork. The Irish destination boasts an array of relaxing health and beauty salons.
You can spend your days enjoying a soothing massage and facial, before heading to one of the city's leading restaurants and then on to a traditional Irish pub or sophisticated bar. To ensure your journey to and from your accommodation is as stress-free as possible, it's well worth looking at the different companies that offer car hire at Cork Airport. That way, you know you can enjoy a smooth journey, without struggling with your cases on public transport or worrying about your taxi being late.
If you choose to visit a spa a little outside the city centre, it also means you can travel back in the comfort of your own vehicle, without worrying about having wet hair from the sauna or a slightly red face from beauty treatments.
For example, Fota Island Resort is around a 20-minute drive from the centre of Cork, and is home to the country's only walking river. As you make your way through the channel of water, you might find any fatigue and sports-related injuries you have start to feel better.
Fota Island Resort has more than 60 treatments available in its 18 spa rooms, so it might take you a little while to decide what you want! Some of the options you can choose from include body wraps and polishes, hydrotherapy baths and Swedish massages.
Another spa you can indulge yourself in when holidaying in Cork is Inchydoney Island Lodge and Spa. This is a little further out of Cork city centre – around an hour – but if you've booked a break simply to wind down and relax, you have all the time in the world to drive between different resorts.
Located in West Cork, the hotel has lovely views of the Atlantic Ocean, and you truly will feel a million miles away from your usual daily commitments. Before you head inside to enjoy a soothing treatment, consider taking a stroll along the beach, listening to the sound of the waves hitting the shore. This will definitely put you in the right frame of mind to truly appreciate whatever lies ahead.
When you come away from your time at the spa and step inside your rental vehicle, you will hopefully understand why Inchydoney Island Lodge and Spa took home the accolade of being Ireland's Leading Spa Resort at the World Travel Awards in 2010.
Should you have time to visit one more health and leisure centre, make it the spa at Rochestown Park Hotel. Its Thalassotherapy hub is serene and offers a range of both modern and traditional treatments. Its body wraps and baths contain seaweed, an ingredient which the spa heavily focuses on.
The spa believes that algotherapy can help with pain, aches, insomnia and fatigue, so if you are currently suffering from any of these conditions, you might want to consider taking a seaweed bath, before enjoying a soothing body wrap.
Rochestown Park Hotel is just a 15-minute or so drive from Cork city centre, so this leaves you with plenty of time to get changed back at your accommodation before tucking into a leisurely meal and a couple of cocktails later that evening.