How vets can benefit from working with animals abroad
Friday, 13 July 2012 8:57 AM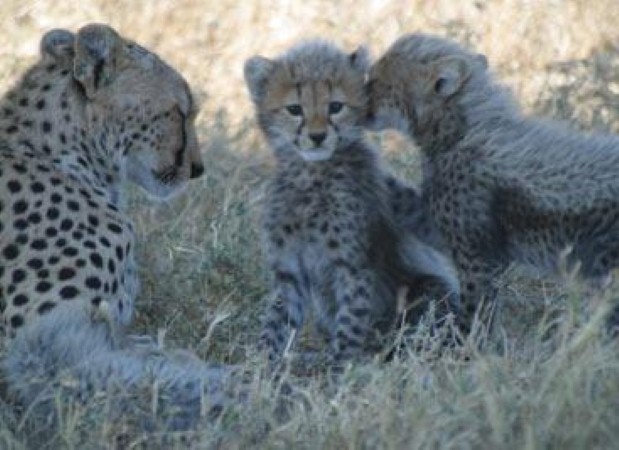 ---
Working at your local veterinary practice, you can expect to care for everything from cats and dogs to parrots and even tortoises. However, if you are looking for even more variety, you could consider taking a sabbatical abroad so you can volunteer to help animals elsewhere.
All over the planet are schemes with conservation at their heart, where work is being carried out to safeguard the future of some of the world's most endangered creatures. Not only will working with these critters make a difference to their lives, but also to you, as you could bring some of your new skills back to the UK.
In addition, it is likely that many doors will open to you if you have worked with exotic animals abroad, which may allow you to further your career. Read on to find out more about some of the creatures you could help with your veterinary skills.
Cheetahs
Africa is known for being home to some of the world's most famous animals, particularly its big cats. Among these is the cheetah, the fastest mammal on the land that is able to speed after prey so fast it is rendered almost a blur.
However, as farmers have moved on to the cat's natural habitat in order to expand their cattle ranches, the future of this majestic beast has become less assured. By volunteering, you can work with in-the-field experts, either monitoring the cheetahs or helping rehabilitate them back into the wild.
Vervet monkeys
Primates are among the most enchanting creatures around and on one project in Tzaneen in South Africa you can work closely with them. Near to the world-famous Kruger National Park is a special scheme that is helping to care for Vervet monkeys.
Animals that have been orphaned or injured are brought to the sanctuary, where you can help nurse them back to health. You will look after them, feed them and even take charge of the orphaned babies that are brought in between November and March.
Orang-utan
All three species of giant ape are endangered, but the Malaysian orang-utan is especially so. Forest fires and destruction of wooded areas are just some of the risks these beautiful creatures face.
You will be based in the Sabah region of Borneo, where you will be able to work closely with the primates, feeding them, cleaning their enclosures and generally enriching their lives. Of course, your veterinary skills will also come in handy!
Giant pandas
These bamboo-munching bears are the face of wildlife conservation thanks to the World Wildlife Fund and by travelling to China you can take part in preserving their future. With their numbers still dangerously low, it has never been more important to get involved in protecting this gentle giant.
You will volunteer at a centre near X'ian, where not only will you be looking after pandas, but also the sika, crested ibis, golden monkey and red panda – among others.
Elephants
In Kenya, you can work alongside people from the Massai community to monitor the activity of local herds of elephants as they travel between the Tsavo East National Park and the Tanzanian border. This will enable you to develop an understanding of the group's behaviour and movements.
Whether you want to travel abroad just to enjoy the challenge of working with exotic animals or you hope to use your experience to develop new skills to take home with you, this could be the trip of a lifetime.