Top 10 places to visit on a Route 66 holiday
Friday, 11 May 2012 12:25 PM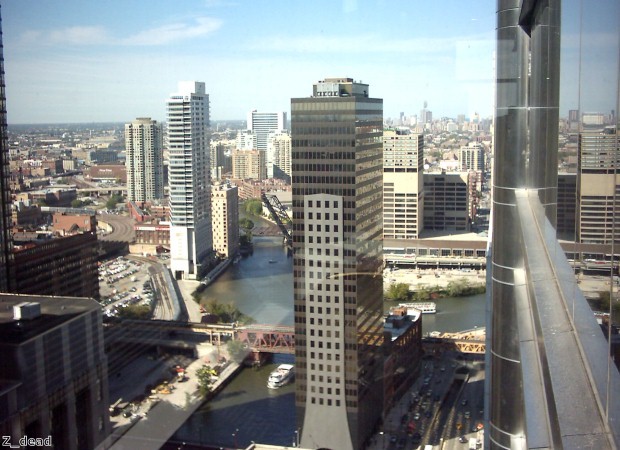 ---
The USA is made for road trips, thanks to its vast size and the variety of landscapes to see and cities to visit. There is no doubt that the ultimate in such holidays is travelling from Chicago to Los Angeles on Route 66.
One of the original long-distance roads in North America, its attractions have been immortalised in song, with Chuck Berry and The Rolling Stones among those to have recorded Route 66. However, you are sure to discover that seeing if for yourself is far more satisfying than listening to someone singing about it.
No other American road trip holiday can match it for its eclectic mix of urban stops and the spectacular selection of natural sights you will encounter as you travel from the Midwest to the Pacific coast. All you need to enjoy it is some form of transport, an open mind and a list of places to stop at.
Chicago
You will begin the epic journey in Chicago, Illinois, but don't be in too much of a hurry to set off. The Windy City has plenty of attractions of its own, so it is well worth making sure you have a day to explore.
If you can handle heights, visit the Willis Tower and take the elevator up to the Skydeck on the 103rd floor for some great views over Chicago. Indulge in a little shopping in the upscale stores of the Magnificent Mile, before ending your afternoon with a tranquil boat ride on Lake Michigan.
St Louis
Missouri is not a place that too many European tourists get to, but you will wonder why after you visit St Louis. It was once the point from where pioneers set off to explore the wild frontier, but is now a friendly city.
Its main attraction is the spectacular Gateway Arch in the Jefferson National Expansion Memorial. It is another great place for people who can deal with heights, as you can take a tram ride up to the 630 ft summit to enjoy the views. If you plan to stay overnight in St Louis, head to one of its famous blues clubs for a lively evening.
Branson
Should you have even a passing interest in country music, you should call in at Branson, Missouri, where you can tour the bars and clubs of The Strip to hear live performances. The city also has a replica of the Titanic, which has been converted into a fascinating museum about the doomed liner.
Oklahoma City
The capital of Oklahoma state is in the heart of cowboy country and you will find plenty of themed bars and clothes shops. If you wish to learn about what life was really like for people who lived on the first ranches, spend a few hours at the National Cowboy and Western Heritage Museum.
Amarillo
As Route 66 enters Texas you will begin to spot oil derricks and vast cattle ranches by the side of the road. Stop at the old-fashioned city of Amarillo and you can visit the bizarre Cadillac Ranch art installation, which features ten half-buried classic cars.
Santa Fe
One of the oldest cities in the USA, Santa Fe, New Mexico is a wonderful mix of relics from the colonial era, unusual architecture and art galleries. The exhibit dedicated to modernist artist Georgia O'Keeffe and the Museum of Indian Arts and Culture are both well worth visiting.
Sky City
New Mexico is still home to many indigenous people and there is no better place to experience their culture than at Sky City on the Acoma reservation, where Native Americans have lived in a sandstone mesa for more than 800 years.
Grand Canyon
You will have to take a diversion from the original Route 66 to visit the Grand Canyon, but it will certainly prove worthwhile. This vast scar on the Arizona landscape is one of the world's great natural attractions and an excellent place for hiking and rafting.
Las Vegas
It is difficult to imagine a place more different to the Arizona wilderness than Las Vegas, but it is these contrasts that make Route 66 such a fascinating trip. The Nevada city is packed with lavish casino resorts, where you can try your luck at the tables, dine at high-class restaurants or simply marvel at attractions like a manmade volcano.
Los Angeles
Route 66 comes to an end in Los Angeles and there are lots of ways you could celebrate the conclusion of your epic journey. Head to the beach and take a dip in the Pacific, try to spot celebrities in Hollywood, hit the bars of Sunset Strip, or perhaps do all three.