Soak up Ghanaian culture in Accra
Tuesday, 2 October 2012 7:50 AM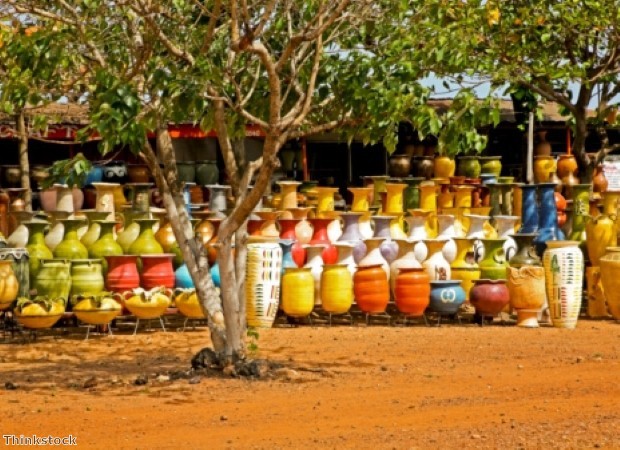 ---
Given Accra's position as Ghana's capital and biggest city, it ought to be fairly obvious it is the perfect place to get acquainted with the country's dynamic, colourful culture. Visit the charming metropolis and you'll have the opportunity to explore some of the most fascinating museums in Africa.
Of course, the particular landmarks you choose to visit upon touching down on a flight to Accra are entirely up to you, but the following institutions will give you a terrific insight into Ghana's past.
The National Museum
Given its name, it should be no major surprise the National Museum will provide visitors with a great introduction to the country's culture.
Situated on Barnes Road in the heart of the city, this building comprises of three main galleries and, with hundreds of artefacts on display, you are sure to find something that will appeal to you.
Among the objects on show are tribal Asante stools and golden beads, while there also exhibits that look at traditional dance and textiles. Head outside to the sculpture garden and you'll come across life-size statues of important Ghanaians such as Kwame Nkrumah, the country's first president upon establishing its independence from British rule in 1960.
Quite understandably, most of the items that you will see are intrinsic to Ghanaian culture, but there is also the opportunity to take in objects that come from other parts of Africa. These include bronze statues from Nigeria and traditional Senfu masks from the Ivory Coast, so you will be able to gain a good understanding of the continent's artistic heritage.
After you've finished taking in the exhibits, head to the gift shop where you can pick up a variety of authentic Ghanaian handicrafts, including pottery, jewellery and woven baskets.
Museum of Science and Technology
For culture-loving holidaymakers who have an interest in science, the Museum of Science and Technology should certainly be on the itinerary of landmarks.
Established in 1965, this is the perfect attraction for those fascinated by the world around them to visit. With a range of artefacts on display, including rocks taken from the moon, it's a good place to discover more about various scientific developments that have happened in Ghana and beyond. The museum also contains a library and puts on educational activities for children, so everybody who comes here should be able to walk away feeling like they have learnt something new.
Ussher Fort
Prior to establishing its independence in the 1960s, Ghana had been colonised by various European nations for several centuries which resulted in a number of castles and fortresses being built across the country.
Among such buildings is the Ussher Fort, which was established by the Dutch in 1649, although it was known as Fort Crevecoeur at the time. Today, the fortress has been converted into a museum that contains a number of exhibits looking at the African slave trade. Numerous artefacts from this chilling period of history, including cups and chains, are displayed here so you can gain an insight into the terrible conditions that slaves had to endure.
Centre for National Culture
Also known as the Arts Centre, the Centre for National Culture is among the most popular attractions in the city. Here, you'll find a bevy of stalls selling traditional arts and crafts goods, including woodcarvings and jewellery, that make for wonderful souvenirs. You can often buy directly from the people who designed these objects, but you should always be prepared to haggle with vendors in order to get a good price.