Cruises for special occasions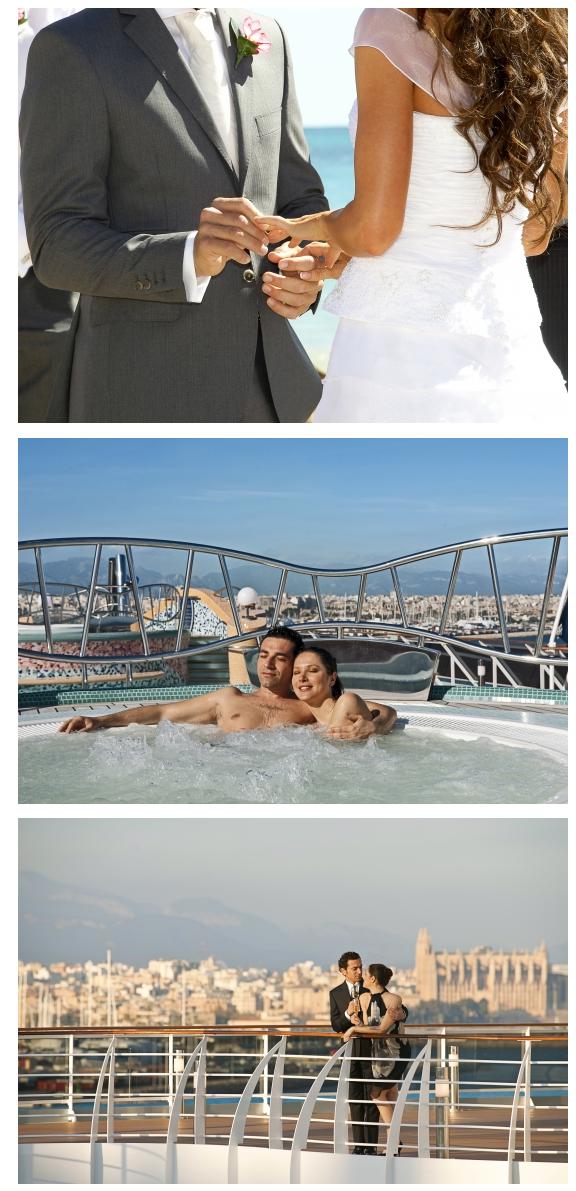 While going on a cruise is sure to be a memorable occasion at any point in your life there are certain times when doing so can be even more special, for example to celebrate Christmas or a wedding anniversary.
At MSC Cruises, we are dedicated to providing a variety of top-quality anniversary cruises and other cruises for special occasions, designed to help create memories that will last a lifetime.
What special occasions are best suited to cruises?
Whatever special event in your life you are looking to celebrate, you will find our range of luxurious cruises will put you in an environment that will offer total enjoyment.
If you've recently got married, you may find a cruise to be an ideal way to start off your new life with your partner.
We offer various honeymoon cruises, so whether you want to spend time with your loved one indulging in fine food and wine or dancing until the early hours of the morning, we guarantee that our cruises can help make the start of your married life together very special.
Alternatively, you may want to explore the fascinating cities our boats stop off at or spend your days cuddled up by the pool.
Whatever you choose to do during your first few days of wedded bliss, you will find our honeymoon cruises to be incredibly romantic.
Of course you may have been with your partner for several years and are looking to celebrate the amount of time you have spent together, if this is the case our anniversary cruises may be for you.
Whether you wish to commemorate this special occasion with your partner, or bring along your friends and families for the celebrations, we are dedicated to making sure that spending your anniversary on a cruise is a memorable experience that you will cherish for a very long time.
There are plenty of activities to take part in, from card tournaments and discos to casinos and treasure hunts, so there's bound to be something for you.
What other cruises for special occasions are available?
With both Christmas and New Year cruises available, you can make your yuletide particularly special.
As ever, our staff are dedicated to providing a comprehensive, high-quality service so you do not have to deal with cooking Christmas dinner and other stressful chores you usually have to do at this time of year, leaving you free to relax.
We offer a range of special offers during the festive period, designed to not only ensure you have a fantastic time with us but also to save you money.
You can select a free pampering session or our unlimited drinks package, among other deals. As we are experts in providing cruises for special occasions, you can be confident that by booking with us, you'll have an unforgettable time.
Contact us today to find out more.
---