Tour New England and learn US history in the 'birthplace of America'
Thursday, 17 November 2011 10:48 AM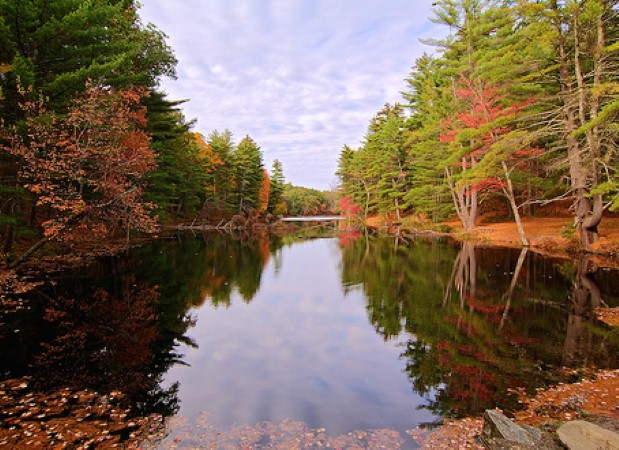 ---
If you are considering fly-drive holidays in the USA, New England is one of the best places to visit. The region is compact enough to comfortably get around during a few weeks' break, while being so packed with variety no one place you visit will feel the same as the next.
A great thing about New England fly-drive holidays is that they give you the ability to really delve into North America's past. You can find out about this as you travel around the six-state area, made up of Massachusetts, Maine, New Hampshire, Rhode Island, Connecticut and Vermont. Perhaps the best place to start is the cultural and economic capital of New England, Boston.
Touching down at the airport, you will find plenty to see and do in the city before you hit the road for the rest of your American holidays. Situated near the Massachusetts coastline, Boston is the ideal location for you to kickoff your tour if your primary interest is history. Take the Freedom Trail through the Downtown area of the city, Northend and Charlestown. It takes four hours so be prepared to use up a sizable chunk of your day, but it is also well worth it as you will visit around 16 sites that help tell the story of the American Revolution.
Upon departing Boston for the next leg of your New England holiday, you can look forward to following an itinerary that has been crafted especially to fit in with your interests and passions. All you have to do is keep an eye on your satellite navigation system and follow the wide, open road.
Depending on your tour, after leaving Boston you could have arrived in either Maine, New Hampshire or Rhode Island within 90 minutes. Alternatively, you could set about exploring Massachusetts a little more – which is certain to keep history buffs amused. If you want to experience how things evolved after the American Revolution, make your way to Old Sturbridge Village, which has recreated what life was like between 1790 and 1840 and is notable for being one of the largest living museums in the US.
From here, you could drive inland towards New Hampshire and continue your journey into the nation's past. It is also likely to be one of the most scenic parts of your trip, as the state is renowned for its beautiful villages nestled between snow-capped mountain peaks, gushing streams and lush green landscapes. The world's oldest cog railway can be found here, so why not take a ride up it, from where you can enjoy spectacular views? If you are going past Portsmouth on Route 3, you may even be lucky – or unlucky – enough to experience one of the most mysterious tales of America's past first-hand, as it was here that Betty and Barney Hill had their infamous UFO experience in 1961.
Next stop on your road trip could be Vermont, where one of the most popular attractions is Vermont State House in Montpelier. Constructed between 1857 and 1858, the building was designed in the Ancient Greek revival style that was popular during the time. Don't forget to sample some of the local maple syrup before you leave.
The road might now take you to Maine, where many of the towns and villages have done much to maintain their original 18th and 19th century appearance, giving a drive through here the feeling of going back in time. Some of the most historic buildings in the state are the 65 lighthouses that dot the coastline – and staying close to the sea is a must so you can sample as much Maine lobster as possible.
Onwards to Connecticut – and don't be surprised if the view that greets you out of your car's windows is familiar, as the state's landscape is believed to closely resemble that of England. Here, you will pass colonial villages dotted along the seafront, while you can learn more about the US's rich maritime history by stopping off in Mystic and visiting the Mystic Seaport museum. Alternatively, live like one of America's most famous literary characters for a day by popping into the Mark Twain House and Museum in Hartford, which will tell you all about the author of The Adventures of Tom Sawyer and Adventures of Huckleberry Finn.
The final state waiting to be explored in New England is Rhode Island. Measuring just 37 by 48 miles, it boasts 400 miles of coastline. Known as the birthplace of the American industrial revolution, the state is home to two historic cities – Newport and Providence. Newport is where the rich and famous of the 20th century came to play and you can even take tours of some of the magnificent chateau-style houses they built, while in the capital Providence a stroll down Benefit Street will allow you to admire many textbook examples of classic American architecture through the ages.
Your New England adventure is sure to be an experience you will never forget.