Tibet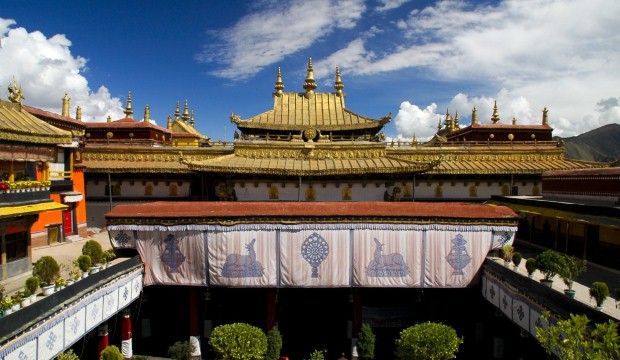 ---
Referred to as the "Roof of the World", the remote Buddhist nation of Tibet is – literally – the highest on Earth.
Tibet lies – geographically – in South Asia, but nowadays it is part of the People's Republic of China. This has caused a great deal of political turbulence, as most Tibetans lay their allegiance with the exiled spiritual leader, the Dalai Lama. China, on the other hand, believes it to have age-old sovereignty over Tibet. Travellers should be aware that this is still a very sensitive subject.
Despite the political problems, Tibet is one of the world's great travel experiences. Stunning Himalayan views, the wild high Tibetan plateau, beautiful Buddhist monasteries and extraordinary people are some of the features that make Tibet the unique place that it is. Its most famous landmark, which it shares with Nepal, is Chomolongma – the local name for Mt Everest – which stands a proud 8,848m (26,250 feet) above sea level.
Tibet Essential Information:
Capital: Lhasa
Time Zone: GMT +8
Language: Tibetan, Chinese.
Currency: Chinese yuan (CNY). For up-to-date exchange rates see: www.xe.com/ucc
International dialling code: +891