Sarandon at Macchu Pichu reopening
Wednesday, 7 April 2010 12:00 AM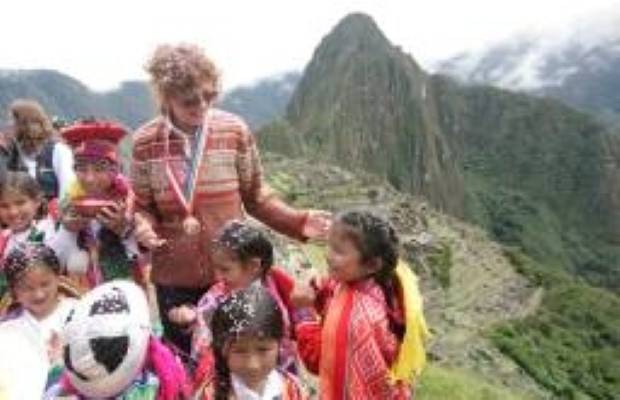 Machu Picchu reopened on the April 1st 2010 with the presence from Hollywood star Susan Sarandon and saw more than 1,200 visitors on its first day.
The Inca fortress has been closed to tourists since the end of January 2010 due to flooding restricting access.
Peru's Department of Foreign Trade and Tourism and the City Hall of Cusco hosted a big celebration on the terrace of Qorikancha (Temple of the Sun) in Cusco included fireworks, music, dancing and a tribute ceremony ritual to the Mother Earth (Pachamama Raymi).
Oscar winning actress Susan Sarandon joined in the reopening festivities and was given the title of 'godmother' to Machu Picchu. This celebrity trip to Lima, Cusco and Puno was supported by PromPeru and Susan was impressed throughout by the friendliness of the people, gastronomy and cultural sights of the country.
To reach Machu Picchu, visitors should currently take road transportation from Cusco to a train station at Piscacucho at km 82 (a station beyond Ollantaytambo) and from there can board the train to Aguas Calientes. The entire railroad from Cusco is expected to open in June 2010.
Machu Picchu is one of South America's major tourist attractions and was given the title of one of the new Seven Wonders of the World in 2007. Next year (2011) will mark 100 years since the rediscovery of Machu Picchu when the American explorer and politician, Hiram Bingham, found the lost city of the Incas in 1911 and brought its attention to the rest of the world.
For more information on holidays in Peru see the Prom Peru website.
Travelbite.co.uk staff
Follow us @travelbite