Enjoy wonderful family holidays in Fuerteventura
Tuesday, 22 November 2011 5:13 PM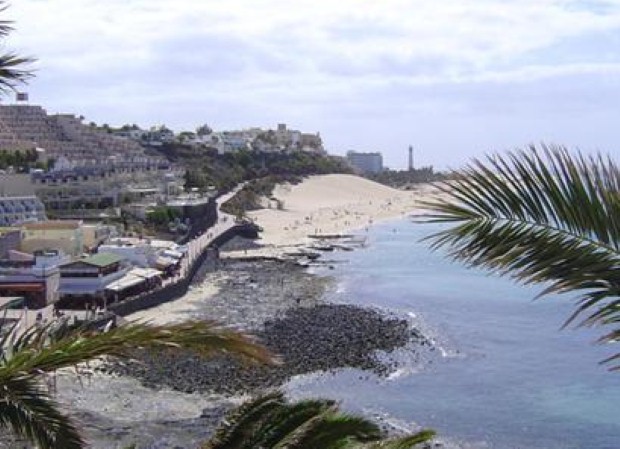 ---
If you are looking to enjoy a family holiday where you and your loved ones will be able to relax and soak up the sun, why not consider Fuerteventura? Book a villa break on the Spanish island and you can stay in amazing accommodation, as well as take part in exciting activities.
The second largest of the Canary Islands, Fuerteventura receives some 3,000 hours of sunshine each year so it should be of little surprise that this has been one of the most popular holiday destinations for British families for many years.
With high-quality villas located all over the island, you shouldn't struggle to find something that matches the requirements of you and your brood, although Caleta de Fuste could prove to be the ideal place to take energy-filled youngsters.
Also known as El Castillo by the locals, here you will be able to take part in a great array of activities. Head to the harbour and you can go on wonderful boat excursions, while there are also several diving and windsurfing centres, as well as a bowling alley.
Two world-class golf centres are also situated a short drive from the resort – making it the perfect place for sports-mad dads and teenagers to perfect their skills on the fairways.
However, if you would rather take things easier, you can always go to the horseshoe-shaped beach, lie back on the golden sand and relax.
You'll also be well-placed to enjoy amazing family holidays in the picturesque village of Lajares. By booking villas in Lajares for rent, not only can you spend your days chilling out on pristine beaches, but you can also dine at several excellent restaurants. With these establishments serving everything from authentic Canarian cuisine to international fare, even the most fussy of eaters ought to find somewhere they will love.
Art enthusiasts should check out the museum which showcases the work of local painters, while the artisan market that is held each weekend is the ideal place to do a spot of souvenir shopping.
Alternatively, why not consider taking a holiday to Corralejo? The largest and most developed resort on the island, here you will come across a wealth of amenities and high-quality accommodation that is bound to make a family break here a memorable occasion.
Shopping for gifts at the bustling market before taking a leisurely walk along the harbour wall could be a great way to spend a day, although if you are looking for something a little more active, why not have a go at kitesurfing or windsurfing? Youngsters, meanwhile, are bound to enjoy the water park where they can have fun splashing about in the pool and going on exciting rides and slides.
Located on the northern tip of the island, Corralejo was initially a small fishing village and, by heading to the oldest part of the resort, you will be able to get a glimpse of traditional Spanish life.
You will also find the coastal village of Villaverde makes for an amazing family holiday destination, while El Cotillo is home to beautiful white sand lagoons, so there really are plenty of places to explore.
No matter where you end up going, by looking for villas to rent in Fuerteventura you can be confident that you will be in a position to enjoy amazing, fun-filled family holidays.