The ultimate art tour of Paris
Tuesday, 3 April 2012 12:50 PM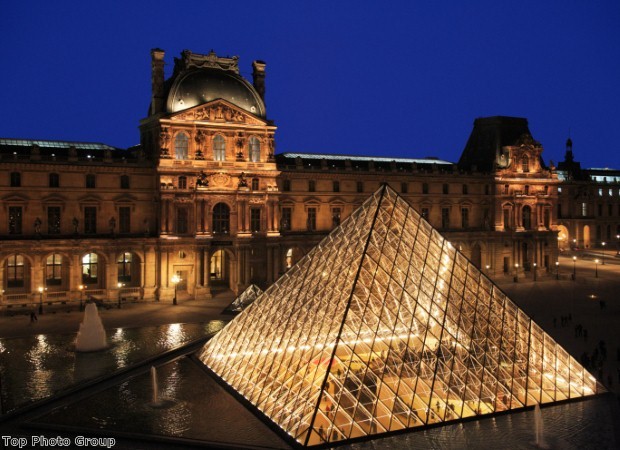 ---
There are so many benefits to learning outside the classroom, but perhaps the main one is that it helps to bring a subject to life for your students. Nowhere is this more true than in Paris, and there are attractions here that are suitable for every lesson.
You'll find places to visit on school trips to Paris that are ideal for either maths, history, music, science or business studies students, but, of course, the quintessential reason to visit the French city is to take advantage of its artistic heritage. Any art and design classes you teach are in for a real treat when they come here.
If you have just a few days to visit and want to provide your students with a well-rounded view of the art on offer, there are three places to go.
Le Louvre
Your students will almost certainly already be familiar with this iconic art gallery, along with many of the pieces that adorn its walls. Housed within a former royal palace, this is a true spectacle – and it can take quite some time to see everything.
With this in mind, it's worth sticking to the Masterpieces Trail, which will guide you around all of the most famous inhabitants of the Louvre. Leonardo da Vinci's Mona Lisa and the Victory of Samothrace and Venus de Milo sculptures are known as the Three Great Ladies, such is their beauty and importance.
Musee D'Orsay
Next stop is the Musee D'Orsay, which is a former railway station and so an art gallery with a difference. Here, you can show your students the outcome of artists starting to experiment with their craft, by leading them around the huge collection of Impressionist and Post-Impressionist paintings.
Some of the most famous works on display here were created by the likes of Monet, Degas, Manet, Seurat, Cezanne and Van Gogh. Each of them shows how artists were starting to play with the well established rules set down by the Masters so many years before.
Pompidou Centre
This is a place where the rules of art have truly gone out of the window, with only the most experimental works on display. You only have to see the building from the outside, with its mass of colour-coded piping, to realise how different this place is from a traditional art gallery.
Inside, the art on display continues the theme of thinking outside the box and several exhibitions are organised every year – so you never quite know what you're going to find.