Spain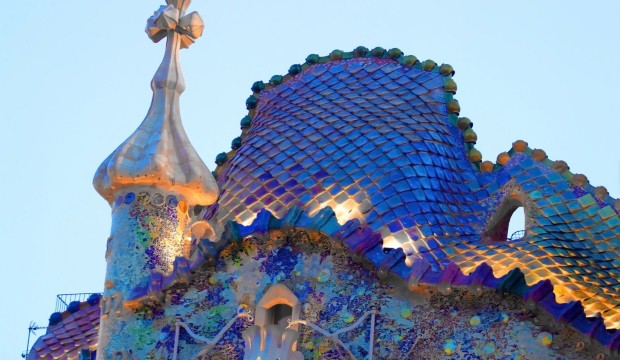 ---
Spain is not just about the Costas and beach holidays in the sun, with the cultural hotbeds of Bilbao, Barcelona and Madrid, as well as skiing in the Spanish Pyrenees also attracting visitors. Spain rests on the south-western edge of Europe in the Iberian Peninsula. As a gateway between northern Africa and the rest of Europe, Spain has been subject to diverse influences for millennia, making it a unique and rich cultural experience for visitors. Its seventeen autonomous regions fiercely strive to preserve their unique local flavour, promising a compellingly unique experience in every section of the country.
Spain offers a stunning mixture of both hedonism and history. The country boasts a number of warm and sunny seaside coasts for the beach enthusiasts, a perpetual cycle of festivals and carnivals, beautiful centuries-old ruins and historic buildings, a wealth of both ancient and modern art and culture, and a notoriously vibrant nightlife. Travellers from the UK will have an easy time getting to and around Spain, as the country hosts a number of international airports and a top-of-the-line internal rail system. Those who prefer a longer, more scenic route to Spain can take advantage of the numerous ferry or train services available.
Destinations in Spain:
Balearic Islands: Resting in the sparkling Mediterranean off the east coast of Spain, these four islands – Menorca, Mallorca, Ibiza, and Formentera – are popular destinations for their beaches, nightlife, and spectacular scenery and hiking trails.
Barcelona: Located in the northeast of Spain on the brink of the Mediterranean Sea, Barcelona offers a banquet for the senses with its rich Roman and modernist architecture, its cornucopia of culinary delights, and its sun-drenched beaches.
Costa del Sol: One of the most popular beaches in Spain, this sunny coast offers constant entertainment in a climate that provides glorious weather for most of the year.
Madrid: The capital of Spain, this bustling, populous city offers everything one could ask for in a smorgasbord of unique, distinct districts: bustling markets, a sweaty, anything-goes nightlife, world-class art galleries, and scenic parks.
Seville: The biggest city in the south of Spain, Seville hosts the most massive and vivacious festivals in the region, where crowds of revellers throng among Gothic, Roman, Islamic, Renaissance, and Baroque buildings. It is also the home of flamenco dancing.
Valencia: A bubbling melting pot of the old and new in the gateway to the Mediterranean, Valencia hosts a thriving arts scene, non-stop nightlife, popular beaches, and serves the best paella that can be found anywhere in the world.
Getting to Spain:
A number of international airports serve every popular destination in Spain. Over a dozen major airports are scattered around the country's perimeter with one major airport, Madrid's Barajas Airport (MAD), located in the centre. Other airports located just outside major cities include Bilbao Airport (BIO), Barcelona Airport (BCN), Valencia Airport (VLC), and Seville Airport (SVQ), all within a dozen kilometres of their respective cities. Transportation to the city centres are available at most airports by bus, train, or taxi. Since Spain attracts the second largest number of tourists in the world, it comes as no surprise that a staggering number of airlines offer flights to Spain from the UK. Fortunately, this market competition among airlines tends to keep ticket prices relatively cheap.
Iberia, Spain's national airline, and British Airways have the largest selection of available flights from various UK destinations. Budget airlines such as Ryanair, easyJet, and bmibaby offer cheaper options. Flights tend to take about two hours getting to the centre and south of Spain, and prices range from £100 to £30 during peak tourist season, depending on the airline, special offers and how far in advance you book.
Those looking for a longer, more relaxing sea voyage can find several ferries that travel between the UK and Spain. Brittany Ferries operates a twice-weekly service from Plymouth to Santander, in the northwest of Spain. The trip takes about 20 hours. P&O Ferries runs a twice-weekly line from Portsmouth to Bilbao, in the north of Spain, in a trip that takes 35 hours. A number of bus companies operate between Spain and the UK. Eurolines runs services between London and many Spanish destinations, including Barcelona, Madrid, Cádiz, Pontevedra, Valencia, and Oviedo. Spanish company Alsa also provides services from London to some two dozen Spanish cities. Trips can last from 25 to 35 hours.
A more expensive, but more comfortable, option is the train service. No train lines run directly from the UK to Spain, so a stop in France is necessary and could be convenient if you wish to visit multiple countries during your holiday. Eurostar provides the most common option. When travelling within Spain, travellers can take advantage of Spain's public train system, the Spanish National Railways Network, or RENFE. RENFE offers a clean, well-maintained means of travel both within and between cities. Bus services are extremely common and can take you to more than 170 destinations within Spain, an ideal option if you're looking to wander off the beaten track and visit smaller cities. Most routes from different companies can be found through Movelia. Many airline services also run throughout the country.
Spain Essential Information:
Currency: Spain uses the euro. For up-to-date exchange rates see: www.xe.com/ucc
Languages: Spanish (Castilian) is the first language of 74 percent of the population, though most can speak it comfortably as a second language; 17 per cent of Spaniards, mostly along the east coast, speak variations of Catalan; 7 percent speak Galician and the remaining 2 percent speak Basque in parts of the north. To learn the basics of Spanish visit www.bbc.co.uk/languages
International dialling code: +34
Time zone: GMT +1
British Embassy: Torre Espacio Paseo de la Castellana 259D 28046 Madrid www.ukinspain.fco.gov.uk