Why explore Puglia by rail?
Tuesday, 3 April 2012 1:35 PM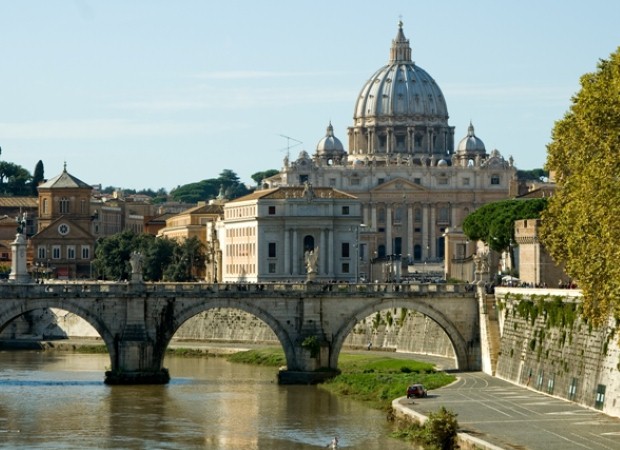 ---
If you're keen to explore one of the most beautiful regions in Italy, Puglia is an excellent choice. Famous for its wines, it is a rustic, scenic destination with lots of attractions – but why is it a particularly good option for rail travel?
Travel in style
Of course, one of the biggest draws of rail travel is the style, comfort and convenience it brings. Italy has a good rail system, and you can complete the journey from London in a matter of days. Allowing you to forget about the stress of air travel and driving, train trips mean you can sit back, relax and do nothing more than enjoy the scenery as it slips by.
See more
Passing lovely landscapes is another one of the advantages of rail travel. By choosing this mode of transport, you can see so much more during the journey itself, which allows you to get a fuller experience of the places you are visiting – and those you pass through along the way.
What's more, travelling by train means you can stop off at exciting destinations en route. For example, you can spend a day exploring all the sights of Rome before heading on to Puglia and visiting multiple destinations there.
There are plenty of itineraries to choose from, but there's also scope to have a tailor made holiday, which will allow you to see exactly what you want to. This is perfect if you have really firm ideas about your travel plans, or if you want to take an unusual route.
What could my itinerary look like?
Among the Puglia holiday itineraries you could choose is one that takes you to Rome, before continuing on to some of Puglia's most exciting destinations. The rail journey itself is fantastic, beginning in London before a change of trains at Paris and a glorious route into the beautiful Savoy Alps. Once you have arrived in Rome, you'll have a guided tour of some of its most famous sights, including the Trevi Fountain and the Colosseum.
Leaving Rome behind, you'll follow an immensely scenic railway line through Foggia and along the pretty Adriatic coastline en route to Lecce, a town in the south of the region. As you travel, you'll have the chance to see the numerous vineyards that have given Puglia its nickname of the 'wine cellar of Italy'.
Lecce is home to some fantastic Baroque architecture and an interesting Old Town, which you can explore with a guided walking tour. Among the top places to keep an eye out for is the Piazza del Duomo – the main square – and the Chiesa di Santa Croce, with its pretty carved windows.
Other fascinating things to see here include the Roman amphitheatre. Dating back to the 2nd century AD, it was only excavated in 1938 and is well worth exploring during your free time.
Over the following few days, you can take rail and coach trips to explore some of the region's other excellent destinations, as well as those in neighbouring Basilicata. These include Otranto, which is situated on the mainland's easternmost point, and the exciting heritage spots of Matera and Alberobello – two places guaranteed to thrill anyone interested in the local culture and heritage.
Matera is famous for its ancient troglodyte caves, which were once used as dwellings and churches, while at Alberobello you can see the unusual trulli – cone-shaped homes made of stone.
After bidding farewell to Lecce, you'll embark on another scenic rail route along the coastline, this time to Foggia, where you'll transfer by coach to Vieste on the Gargano Peninsula. This area is known for its gorgeous pine forests and scenic coastline, while Vieste itself has a wonderful, historic town centre well worth exploring.
A real highlight of your time here will be a boat trip around the peninsula, which will give you a chance to see just how incredible this stretch of coast is. Look out in particular for the secluded coves that are sprinkled along the shore, as well as the caves that are nestled in the cliffs.
Whether you think you want to select a prearranged itinerary or you'd like to create your own, companies like Great Rail Journeys can help you to plan the ideal getaway.