May sees surge in demand for summer staycations
Thursday, 16 May 2013 8:37 AM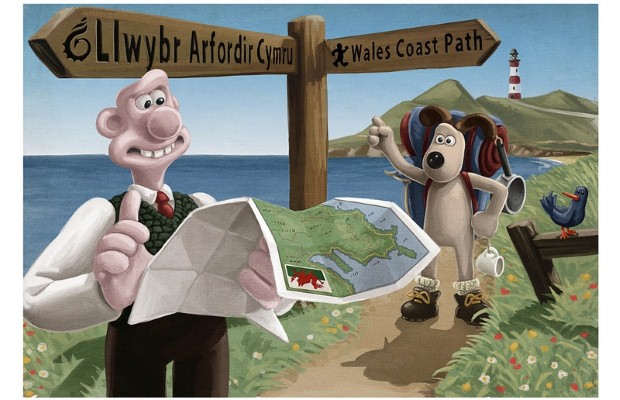 Bookings for summer holidays in the UK have rocketed by almost 70 per cent, according to HolidayCottages.co.uk.
The holiday rentals company attributed this surge in 'staycations' to the launch of the new Wallace & Gromit's 'Great Adventure' TV ad campaign as well as the scorching May Bank holiday weekend earlier in the month.
Led by VisitEngland and supported by the home nation tourist boards of Scotland, Wales and Northern Ireland, the £4m integrated campaign will see Wallace & Gromit take to the road, exploring the country and discovering the best of the UK.
Bookings increased by a whopping 67 per cent, on the same day as the Wallace & Gromit advert launched.
Furthermore, despite a drastic change in the weather this past week, bookings of summer staycations have continued to go from strength to strength.
Domestic holidays in July saw the greatest increase in bookings, as holidaymakers prepare to embrace the British summer come rain or shine.
With spectacular beaches, quirky villages and beautiful countryside, Devon proved the most popular region for holidaymakers booking domestic breaks, closely followed by Cornwall and Somerset.
James Morris, Managing Director at HolidayCottages.co.uk comments, "The warm weather over the Bank Holiday period seems to have been a catalyst for this booking frenzy and our data also shows that the latest campaign led by VisitEngland is having a positive effect on domestic holidays, as even more people book up staycations and head to our beautiful beaches and countryside this summer."
James Berresford, VisitEngland's Chief Executive said, "It is great to see that so many people are starting their own 'Great Adventure' by booking a domestic break with HolidayCottages.co.uk. The Government-funded TV ad campaign starring the quintessentially English duo, Wallace & Gromit, is designed to inspire Britons to book a holiday at home and experience the best this country has to offer."
Follow us @travelbite