Enjoy a great range of activities on holiday in Ibiza
Monday, 12 November 2012 5:23 PM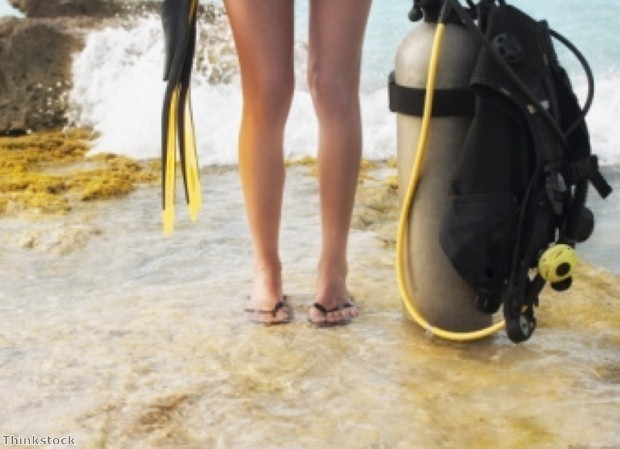 ---
Ibiza has a reputation as being a great holiday destination for beach bums and clubbers, but it's also a fantastic place for adrenalin junkies to visit. In coming here, you'll have the chance to try a vast array of activities, both on dry land and in the water, all while enjoying the pleasant year-round Mediterranean climate.
Once you have taken care of essentials such as arranging a comprehensive level of travel insurance (make sure your policy provides enough cover for the activities you intend to do) and booking a holiday villa, you can start planning what particular sports you are going to participate in. There are certainly plenty to choose from, though the following are among those worth looking into the most.
Cycling
With the island containing an array of offroad routes, it's the perfect place for keen cyclists to explore on two wheels.
Perhaps one of the best trails, however, is the Ruta Es Plans. Although following it enables you to take in some of Ibiza's beautiful natural terrain, this is not a course to be underestimated. Indeed, as it is 45.6 km long and takes more than three hours to complete, it should only be tackled by cyclists with a good level of experience and stamina.
Alternatively, you could take the 35.5 km Ruta Es Camp Vell route. As it incorporates steep technical sections it is only deemed suitable for experienced bikers and, as you cycle along, you'll pass through the lush vineyards of the Sant Mateu valley and stunning coastal stretches.
If you are after something less intensive, perhaps if you're on holiday with kids and want a family-friendly ride, you should take the Ruta des Porquets course. This 14 km route can be completed in about an hour and every year hosts a children's cycling race.
Golf
Another great pastime to try while on holiday in Ibiza is golf. Although there is only one course on the entire island – the Club de Golf – it will certainly be a good test of your skills.
Indeed, it's the only 27-hole course to be found in the Balearic Islands region of Spain, so you can easily spend a few days here working on your technique. Established as an 18-hole course in 1992, Club de Golf expanded after the addition of nine holes from the nearby (and now defunct) Club de Golf de Roca Llisa complex.
The resort also features a putting green and driving range, with the onsite restaurant the perfect place to grab a bite to eat once you've finished your game.
Water sports
Although there are plenty of land-based activities you can try in Ibiza, there are also a wide range of pursuits on offer that take place in the water, many of which can be done at Cala Llonga.
This popular beach is a good destination for sports such as windsurfing and parasailing, while there is also a diving school situated nearby. Here, you'll be taught everything you need to know in order to scuba dive safely, with the coral reef that lies underneath the water here home to a wide variety of animals. Among the creatures that can be spotted are seahorses, breams and cuttlefish.
Once you've finished swimming, you should head back onshore and dry off by having a fun game of volleyball.