South Korea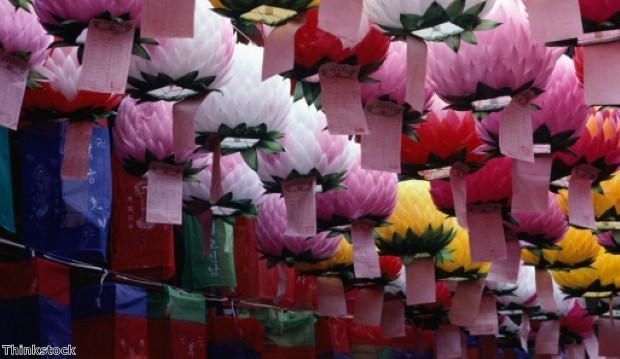 ---
Labelled the "Hermit Kingdom" by 19th century missionaries, South Korea brims with untapped potential for the modern day tourist.
A hidden gem of Asia, it truly has something for everyone – four distinct seasons, a long, fascinating and at times painfully sad history and culture and some stunningly beautiful scenery.
Every itinerary when visiting South Korea should include a trip to the Demilitarized Zone (DMZ), the heavily fortified buffer zone in place since the end of the Korean War in 1953 which cuts the Korean peninsula roughly in half – effectively leaving the modern day South as an island, certainly in terms of entry and exit.
As recent incidents have amply exhibited, the no-man's land area of the DMZ remains as resolutely steadfast as ever while the fluctuating relations between the nations remain so precarious.
No holidaymaker should miss visiting Seoul – South Korea's jaw-droppingly busy capital. Built up, up and up since the end of the Korea War, the skyscraper-clad city houses more than a quarter of the country's 44million population and is very much a 24/7 city. Home to the fascinating National Museum of Korea and the War Memorial of Korea, the city is the perfect example of the contrasting fortunes of each of the Koreas since 1953 – the South the most technologically advanced nation on Earth (think Samsung, LG, Hyundai, Kia and more), while the people of the North remain almost entirely cut off from the outside world under their utterly authoritarian and secretive regime.
A visit to the bohemian hang out and Korean young person's favourite of Hongdae in western Seoul is highly recommended.
Another of Korea's highlights is the food. Be brave and try kimchi, the national dish of fermented cabbage speckled with red pepper paste, and don't be foolish and miss out on galbi and bulgogi – the mouth-wateringly tasty meats of Korean BBQ.
For more information on South Korea and all it has to offer visit the country's main tourism website

by Duncan Hare
South Korea Essential Information:
Capital: Seoul
Major cities: Busan, Daegu and Incheon
Places of interest: The DMZ, Kyongju, Hwaseong Fortress, National Musuem of Korea, War Memorial of Korea.
Time Zone: GMT +9
Language: Korean. Learn the basics of Korean by visiting www.bbc.co.uk
International dialling code: +82
British Embassy: visit the website fo rmore information
More articles about South Korea