Top 5 alternative places to watch Wimbledon
Tuesday, 25 June 2013 9:49 AM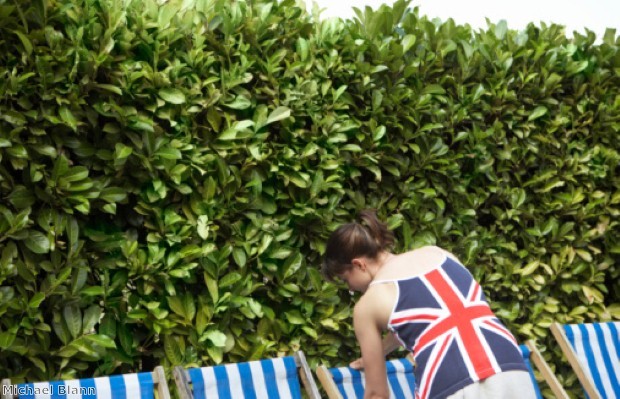 By Sarah Gibbons Follow @SarahGibbons_
Wimbledon fever is gripping the nation once again as the annual Wimbledon Tennis Championships kicks off this week. Tennis fans in their thousands will be descending on the leafy district in southwest London over the next two weeks to see whether previous champions Roger Federer and Serena Williams can hold on to their singles titles, and more importantly for us Brits – whether Andy Murray can finally lift the glittering trophy!
However for those that haven't managed to get their hands on coveted court tickets and don't fancy joining the famed Gate 3 queues, there are a host of venues across London to soak up the atmosphere in.
Here's our pick of the best for an 'ace' time:
The Bluebird, Chelsea
A favourite haunt for the Made in Chelsea cast, The Bluebird – located on King's Road – will be showing all the live action on a giant screen in their sunny courtyard throughout the championships. There'll be a BBQ lit, Pimms jugs galore and Moet & Chandon champagne at the ready (should us Brits have something to celebrate). What's more, due to popular demand, The Bluebird will be bringing back their Men's final three-course set menu for £55 per person on July 7th.
Canada Square, Canary Wharf
Canada Square will be one of London's green open spaces hoisting up big screens for tennis fans to enjoy throughout the championships. Handy for those who work in the skyscraper city for a tennis fix at lunchtime, it's also a stone's throw from a host of shops, restaurants and bars, so should play be called off due to rain (let's face it, it's bound to happen sometime) you'll never be without things to do.
Cardinal Place, Victoria
As part of the Great British Summer event, you can enjoy free outdoor screenings of all the Wimbledon tennis action in the heart of Victoria at Cardinal Place. Whilst relaxing in deckchairs you can also make the most of the 'Dine in your Deckchair' dinner offer courtesy of the nearby Nandos. Choose from quarter chicken with two sides for just £7.20 or quarter chicken with two sides and a drink for just £9.65. Enough said!
Woolwich Big Screen, Woolwich
One of popular spots to watch the live coverage of the London 2012 Olympic and Paralympic Games last summer, sporting action is coming back to the big screen in the newly-landscaped General Gordon Square for the Wimbledon Tennis Championships. There are even Wimbledon-themed activities to keep you entertained.
Bankside Mix, Southwark
Another Great British Summer venue, Bankside Mix is located in Southwark. The pop-up outdoor screen will be showing all the live action from the championships. With a host of shops and restaurants surrounding you and a good, central location a stone's throw from The Thames, it's an ideal location for some post-work Wimbledon action. Plus to celebrate the event The Refinery restaurant is offering the chance to win a two course dinner for two with a bottle of Prosecco or a mixology class with the refinery's cocktail experts for you and three friends, with sharing boards. Just look out for the flyers!