Soak up culture and history on a break to Abu Dhabi
Wednesday, 26 September 2012 2:59 PM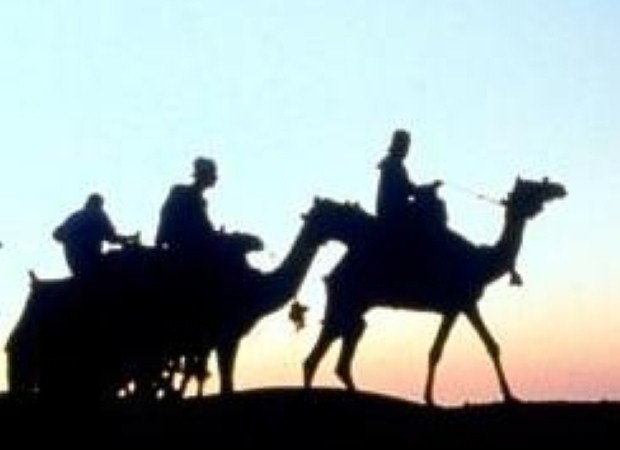 ---
There are many benefits to taking a luxury holiday in Abu Dhabi, as the city has an abundance of sights to see and offers a wide range of things to do. You'll have plenty to choose from for your break, so reading this guide on the top cultural and historical attractions could help.
Heritage Village
Abu Dhabi, the second largest city in the United Arab Emirates (UAE), is bursting with culture. As soon as you step foot off the aeroplane, you'll notice many authentic features of the city – from its bustling souks to sand-coloured palaces.
Somewhere that will definitely give you a great opportunity to learn more about the country's Middle Eastern culture is the Heritage Village. This is a reconstructed oasis village that has been set up in the heart of the city to give visitors a chance to see what life is like for people living in the country's deserts.
It is run by the Emirates Heritage Club and you can expect to visit a little spice shop, where you'll find goods such as dried herbs and handmade soap. There are also numerous workshops, during which craftsmen and women showcase traditional skills used in the desert. These include weaving, spinning, metalwork and pottery.
Al Ain Palace Museum
Holidaymakers who want to learn a bit more about the UAE's history could head to the Al Ain Palace Museum. This is the former home of Sheikh Zayed Bin Sultan Al Nahyan, who founded the country. He became ruler of the Emirate of Abu Dhabi in 1966 and president of the UAE in 1971.
It was built in 1910 and, during his lifetime, it was a centre for politics in the nation.
In 1998, it was transformed into a museum and visitors can now wander through the impressive golden-coloured palace to discover lots of art pieces and exhibits about the ruling family.
Sheikh Zayed Grand Mosque
Abu Dhabi is largely a Muslim city and you'll discover lots of mosques as you travel around the area. One that you should definitely make the effort to go to is Sheikh Zayed Grand Mosque, as it is one of the world's larges mosques.
More than 41,000 people can worship in the building at one time, and it features 82 domes and over 1,000 columns. It is named after the former founder of the UAE Sheikh Zayed, as he is buried at the site.
The mosque is certainly a sight to behold – and its main prayer hall has one of the largest chandeliers in the world. It weighs 12 tonnes and measures 10 m by 10 m!
Al Ain Camel Market
If you really want a taste of what life is like in the UAE, there is perhaps no better place to head to than the Al Ain Camel Market. This is the last souk like this in the country, so you'll be one of a few who have been able to see traders swap their animals.
You can wander around the livestock and soak up the atmosphere as camel owners try to haggle for other creatures. It is definitely an experience you won't forget in a hurry!
Along with camels, sheep and goats are also on offer here. Remember to bring your camera, as it is a great location to take some snaps of your time in the UAE.