Nepal holidays are unforgettable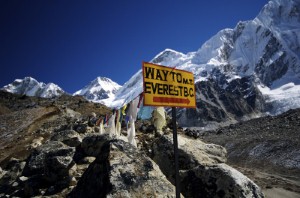 For the adventure of a lifetime, it's hard to find anything that beats Nepal holidays.
That's what we believe anyway, and as our team at Nepal Uncovered are all seasoned travellers, the fact we think this country in south Asia is one of the best we have ever visited speaks volumes.
Home to some of the most unforgettable sights on earth, including eight of the highest mountains on the planet, the Bengal tiger and countless ornate monasteries and temples, Nepal tours are made to be remembered.
You can even have your trip tailored by us so that it is the best reflection of your personal requirements.
So, just what sort of tours can you choose? Read on for a brief guide.
Culture, wildlife and scenery
Because Nepal is not something of a holiday hotspot when it comes to westerners looking for a quick getaway, travelling here you will feel as though you are among the first to ever experience it.
The buildings all hark back to an age-old way of life and many of the cultures have remained largely unchanged over the centuries, as you will discover when you make your way through the villages.
Nepal trekking tours are among the best ways to explore this country as it allows you to see as much as possible and be close enough to really experience it.
You can choose a cultural adventure that will allow you to visit beautiful monasteries and ornate temples, or wildlife excursions in the Chitwan and Bardia National Parks.
Alternatively, you could head to the base camp at Mount Everest in the Himalayas, where you will be welcomed as you pass through the Sherpa villages on your way to a spot where you can take in some of the most spectacular views anywhere on earth.
If you want to see as much of the country as possible, you might like to opt for the Nepal Uncovered Tour, where you can experience everything from remote hill villages to Indian elephants – which you will even be able to ride.
Walking isn't the only way to explore this country though and should you be something of a thrillseeker, it may be our rafting tours that most appeal to you. These really do make for a trip with a difference and are guaranteed to be something you remember forever.
Don't forget, you can also see more of Asia when you select a Nepal Uncovered tour, by taking in parts of Bhutan and Tibet as well.
Explore Asia with Nepal Uncovered
We organise tours for a variety of ages and abilities, including those suitable for families. Because we have travelled extensively in this country before, we know all of the best sights and attractions to include on the itinerary.
Whatever it is that most fascinates or excites you, we will have a trip that suits it – or we can tailor one so that it reflects your requirements even more.
Every break you read about on our website is covered by the Travel Trust Association and our liability insurance so you can be sure your holiday is in safe hands.
As a trading name of Uncover The World Limited, the tours we offer have all the charm of independent breaks, while also being polished and practical.
Call us now on 0845 130 48 49 or visit our website and start planning your escape to Nepal today.

---