Experience the magic of Disney in Europe
Thursday, 1 October 2009 12:00 AM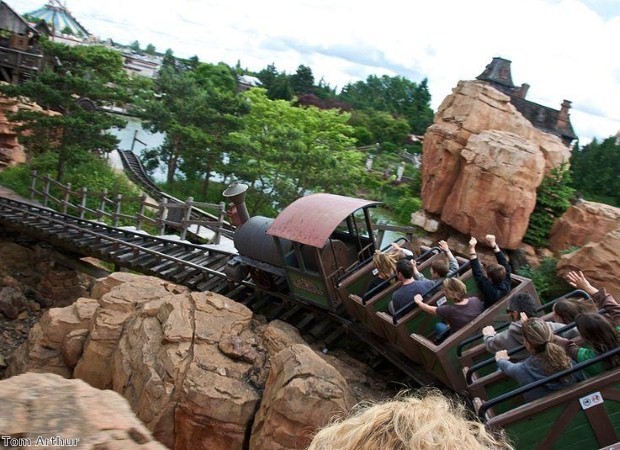 ---
With entertainment facilities and rides galore, Disneyland Paris offers families all the excitement and fun they need from a holiday in Europe.
Since its opening in 1992, millions of visitors have flocked through the resort's doors to try its plethora of rollercoasters, wide range of tasty restaurants and selection of comfortable accommodation.
Located in Marne le-Vallee, in the eastern suburbs of Paris, Eurodisney is easy to find from the French capital's airport and is in a position that makes day trips to Paris manageable.
The entertainment
Some of the 'Big Thrills' you can experience at Disneyland Paris include the Space Mountain: Mission 2 and Big Thunder Mountain rollercoasters, as well as the Indiana Jones and the Temple of Peril and Aerosmith-themed Rock 'n' Roller Coaster rides.
You can sit down in simulators that virtually export you into fantasy worlds that seem so real, you'll think they really exist.
Smaller, more family-friendly activities can be found in the form of Alice's Curious Labyrinth, the Dumbo Flying Elephant ride and a whole lot more.
A variety of shows run throughout the week on Eurodisney's many stages too, allowing families the opportunity to sit down and laugh themselves silly at the comedy performances or be astounded by the array of daring stunts and magic acts displayed.
What is more, all the Disney characters such as Mickey Mouse, Donald Duck and Goofy are sure to be in attendance, ensuring young children can meet some of their television heroes.
What to eat
If you choose to stay at Disneyland Paris for a few days, you will be spoilt for choice when it comes to refreshments.
Whether you want fast food, a buffet meal or an all-you-can-eat deal, the Disney Village will cater for you.
You will have the chance to dine at a host of themed restaurants such as the Blockbuster Cafe and La Terrase, as well the opportunity to try Mediterranean and oriental style cuisine at the Agrabah Cafe. Refreshment stalls are situated all around the different parts of Eurodisney, so you will never go hungry or thirsty!
Where to stay
Disneyland Paris is home to a number of relaxing hotels, meaning you can unwind after a busy day enjoying the resort's facilities.
Staying on-site ensures you will not have to rush around the park to do everything all in one day. In fact, staying for a long weekend or more will allow you to really absorb the Eurodisney experience.
Four-star hotels at the Paris holiday attraction include the Disneyland Hotel and Disney's Hotel New York.
You can also choose from the three-star Newport Bay Club or Sequoia Lodge, as well as a trio of two-star establishments – Hotel Cheyenne, Hotel Santa Fe and the Davy Crockett Ranch.