Our guide to the American motorhome experience
Tuesday, 23 August 2011 11:21 AM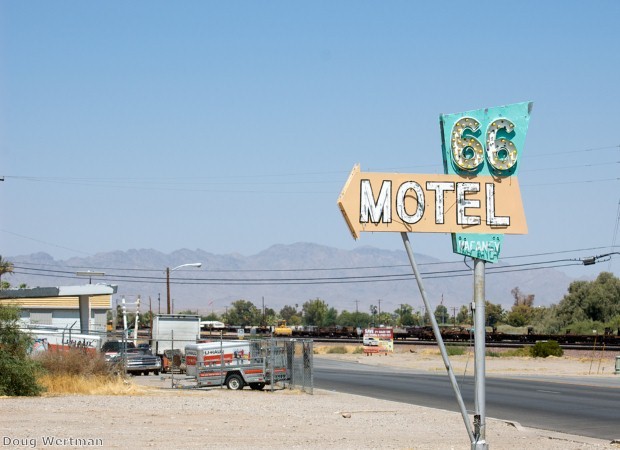 ---
Giving you the unique freedom of the open road and the ability to visit some of the US's most amazing attractions, a motorhome holiday really is like nothing else. If you're considering hitting the road for the adventure of a lifetime, read on to discover top tips for making your journey smooth, memorable and incredible.
When you decide to embark on USA motorhome holidays, you'll need to consider a number of points, including the routes you want to take and what you want to see, the campsites to stay in and how you can get to grips with driving such a large vehicle.
Perhaps the first thing to think about is simply the difference between controlling a family car and a motorhome – or recreational vehicle (RV), as it is known the other side of the pond.
While this may not seem as exciting as planning your route, it is something that will make all the difference when it comes to enjoying your journey. Of course, you should be mindful of typical US road rules, such as driving on the right and varying speed limits between states. However, there are plenty of guidelines that apply particularly to handling motorhomes.
Whether you have driven this kind of vehicle before or it's your first time, it's important to start slowly to build up your confidence. Let your passenger navigate, while you concentrate on the open road ahead.
You should also bear in mind the size of your RV, taking note of any height restrictions at stops such as services.
Meanwhile, try to avoid reversing unless absolutely necessary, as there are substantial blind spots that can make this hazardous. Selecting pull-through campsites can be particularly beneficial to newcomers, as these allow you to simply drive in and then out again the following morning, without any need for backing up or complex manoeuvres.
And when visiting your first campsites, it's well worth arriving while the sun is still high in the sky so you can get to grips with the hook-up process, which will give your RV various amenities, such as water and electricity. Be aware that the facilities in each campsite will differ.
American road trip holidays are great in terms of flexibility, allowing you to create your own schedule and see things that capture your imagination most. What's more, you'll get to meet plenty of people along the way and share stories as you stopover in campsites – something that's all part of the road trip experience.
When it comes to planning your adventure, there are numerous world-famous routes and attractions that are well worth looking into. Of course, whether you choose to stick to these or carve out your own itinerary is entirely up to you.
Among the most famous of these is Route 66 – a driving experience like no other. Cruising down the open road here could last for 12 days, allowing you to visit places such as Chicago, Oklahoma, Amarillo and Albuquerque, as well as stunning natural wonders like the Grand Canyon.
Just some of the best campsites to stay in along the way include the Oklahoma East KOA, Kingman KOA and the Mather Campground. The latter is fairly basic, with no electricity or water facilities, but boasts excellent toilets and showers.
Alternatively, if you want your American holidays to be full of the cities' bright lights, why not head on a road trip through Las Vegas? This way, you'll be able to see the dazzling display dispensed by the most ostentatious metropolis in the US – as well as seeing some natural wonders.
Indeed, as you drive you'll have the chance to see the incredible Red Rock Canyon, a state park that plays host to awe-inspiring rock formations in striking colours, in addition to the salt flats of Death Valley.
Among the best campsites to stay in during this kind of trip are the Mid Hills Compound and the Hole-in-the-Wall Compound.
One of the best things about hiring an RV is it allows you to effortlessly enjoy USA multi centre holidays. Indeed, the very nature of a motorhome break means you visit several locations in one trip, allowing you to take in so much more of the country than on a standard holiday.
What's more, you'll get to see the stunning landscapes in between your chosen destination and have the quintessential American experience of the open road stretching out for miles and miles ahead of you.