Sleep under the stars in Estonia's Bubble Hotel
Wednesday, 24 July 2013 1:24 PM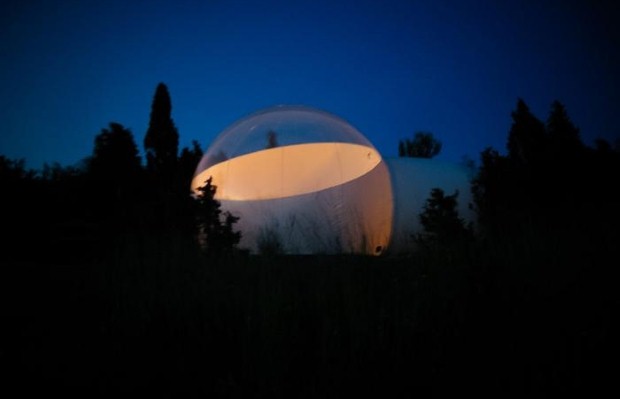 Fancy spending your nights gazing at the starry night sky in one of the most secluded spots in Europe?
Instead of choosing yet another summer holiday hotspot for your next break, head to Estonia's Bubble Hotel for an unforgettable experience, located on the country's picturesque Saaremaa Island. It is a one-of-a-kind hotel with a transparent domed roof allowing guests to marvel at the Milky Way and make a wish on a shooting star from the comfort of their bed.
Combining the freedom of camping with the luxury of a hotel, the Bubble Hotel is metres from the sea with spectacular views for the perfect sunset dinner of traditional Estonian fare.
The Bubble Hotel is available from €99 per night, including bed and breakfast. For more information, please visit www.visitestonia.com or www.mullihotell.ee.
How to get there: Direct return flights to Tallinn are available from London Stansted for two people for £244.70, flying out on Friday August 30th and returning on Monday September 2nd. For more information, please visit www.ryanair.com.
Follow us @travelbite