Best walking trails in Devon
Saturday, 28 July 2012 5:30 AM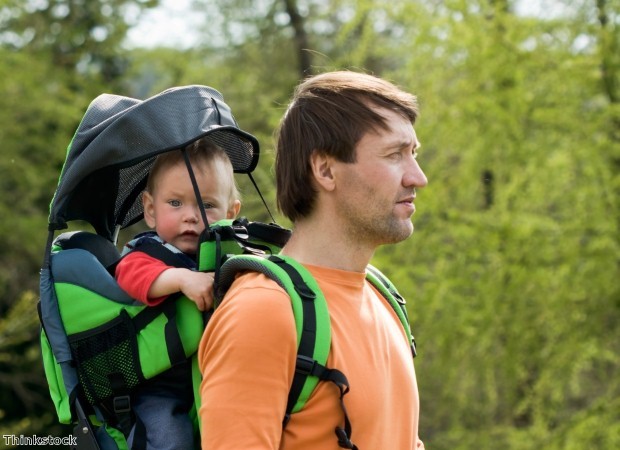 ---
It is often not easy to get the opportunity to take some time out and enjoy the great outdoors, but a holiday to Devon is ideal for doing just that. By taking a trip to the coastal county, you'll be able to immerse yourself in nature and enjoy long, relaxing walks.
Situated on the south coast, Devon is home to beautiful rolling hills, miles of golden shores and rugged cliff tops; therefore, wherever you enjoy a stroll, you're bound to find Devon has the ideal landscape for you.
Here are just some of the walking trails you can enjoy while staying in a holiday cottage in Devon.
Two Moors Way
One famous trail is the Two Moors Way, a path that links the national parks of Datmoor and Exmoor. This 100-plus-mile route is perfect for those who want to do nothing but stretch their legs and go for long hikes while in the county.
The length of the trail rightly suggests that this isn't a trek for the faint-hearted. If you're not used to walking a lot, it may be worth opting for another track. However, the most popular option is to tackle a portion of the route, so you can still experience the beauty of the moors without having to tire yourself out too much.
As well as the trail being incredibly long in its entirety, it also has some challenging sections and some parts may require you to have navigational skills – so it is wise to bring a compass along with you!
Coastal Carriage Drive
Devon has a beautiful coastline so it wouldn't come as a surprise if you wanted to spend most of your time taking in views of the picturesque shoreline. A great way to do this and get some fresh air is to embark on a coastal walk.
This 5-mile hike is a circular trek beginning and ending in Noss Mayo, a village on the Yealm estuary. This trail allows you to enjoy vistas of the River Yealm, as well as the seaside.
This route was once an old carriage drive and therefore there are no steep gradients, making it a very popular walk.
Watch the Birdies
Devon is also a popular destination to visit for animal enthusiasts, as it is home to a variety of wildlife. You will be able to see a number of creatures when walking here, from squirrels to rabbits and hares to deer.
Birds also flock to the southern coastal county and many visitors trek to the top of Devon's cliffs to get a closer glimpse of different winged species. The 8-mile Watch the Birdies trail begins in Mothecombe and ends in Noss Mayo, taking you between the Erme and Yealm estuaries.
You will be able to walk along the cliff tops, keeping an eye out for yellowhammers and stonechats. Kestrels, buzzards and sparrowhawks may also be spotted so make sure you bring your binoculars!
In addition to being an excellent place to spot the wild creatures, the coastal path also affords you brilliant views of the sea and estuaries, with gorse and blackthorn covering the cliffs.
Despite this walk being relatively long, it is a moderate trek, so you won't realise how far you've been trekking for as you meander across the hill tops – and if it's sunny when you come here, you'll be able to enjoy a beautiful day out before returning to your holiday cottage for a well-deserved homemade meal.