Explore Lake Annecy and Chamonix by rail
Monday, 30 April 2012 1:34 PM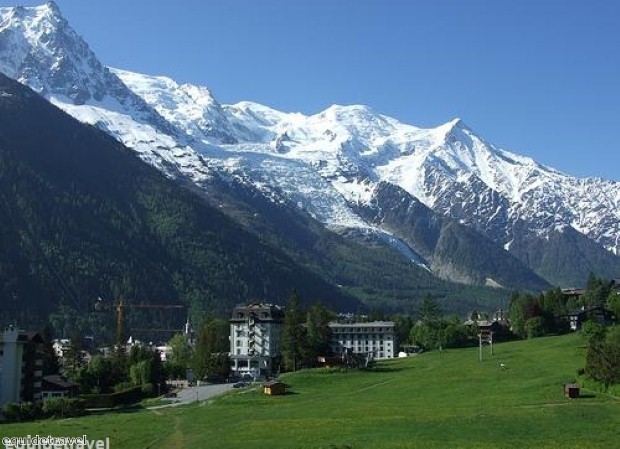 ---
France is home to some truly stunning scenery, particularly when it comes to mountains and lakes. Discovering this makes for a fantastic getaway – especially if you choose to travel to Annecy and Chamonix by rail. Read our guide to find out why.
As with any escorted holiday by train, one of the major benefits of picking this mode of transport is that you get to see all sorts of fantastic things when travelling from one place to the next. This is particularly true when exploring Annecy and Chamonix, since these areas are home to so much glorious scenery.
Plus, there are some great lines to travel on here – some of which will even to take you up colossal mountains. Aside from the attractions of rail travel in itself, these destinations are well worth exploring in their own right, thanks to their combination of stunning landscapes and great experiences to be had.
Your adventure will begin in Annecy, which you'll reach by taking the Eurostar to Paris, followed by the TGV for the final leg of the journey. As you get closer to your destination, the scenery becomes increasingly beautiful, so keep your eyes on the windows as you head into the Savoy Alps.
Annecy is full of pretty canals and cobbled bridges – something that has earned it the nickname of the Venice of the Savoy. During your first full day here, you'll head on an amazing cruise on Lake Annecy. Thanks to its crystal-clear waters and mountainous backdrop, you'll get to enjoy some stunning panoramas, while a three-course lunch and wine will be served as you cruise.
The next day will be free for you to explore Annecy at your leisure, and this is a great opportunity to discover some of its top sights; however, you can also head further afield if you wish. Should you decide to stay in Annecy, the Chateau d'Annecy, which houses the Art and History Conservatory, and the beautiful European Gardens are among the top sights to see.
If you opt to discover a little of the surrounding area, Aix-les-Bains is a great choice. An attractive spa town, it is also known for its fantastic location, sitting as it does on the edge of the nation's largest natural lake, the Lac du Bourget. You can reach the town with just a short train ride, so it's a good way to explore some more of the region without undertaking too taxing a journey.
Continue your lakes and mountains tour with a coach journey to the town of Chamonix-Mont-Blanc. Famous for being a world-class ski resort, it is home to Europe's highest mountain, Mont Blanc, charming baroque churches and street cafes. En route, you'll travel over the splendid Col des Aravis mountain pass, renowned for its fabulous views.
It's in Chamonix that you'll get to experience some of the best train rides of your trip. The first of these is on the Montenvers Mountain Railway, which will take you 1,915 m above sea level – high above the valley floor and the town of Chamonix.
Once you've reached Montenvers, you'll tuck into a delicious lunch while enjoying fantastic views of the surrounding area – particularly the fabulous Mer de Glace glacier. If you're lucky, you'll have the chance to take a cable car to see its amazing ice sculptures.
Alternatively, there are some other things to see in Montenvers, such as the Museum of Flora & Fauna. Of course, with such incredible views to enjoy, you may well be happy doing nothing more than admiring them – it is up to you.
Your next train adventure is a great example of why rail travel in France is such a good idea. The Mont Blanc Tramway is the highest mountain rack-and-pinion railway in France and, as it climbs the peak, it offers some of the very finest views you can get anywhere in the French Alps.
The route starts at the foot of the Alps, chugging through verdant pastures and forests before climbing steadily upwards to Nid d'Aigle at 2,732 m, passing Bellevue at 1,800 m along the way. Above Nid d'Aigle is the Bionnasay Glacier, notable as the point where many mountaineers begin tackling their ascent of Mont Blanc.